The Kardashians Will Have to Tell You if They're Trying to Sell You Something On Instagram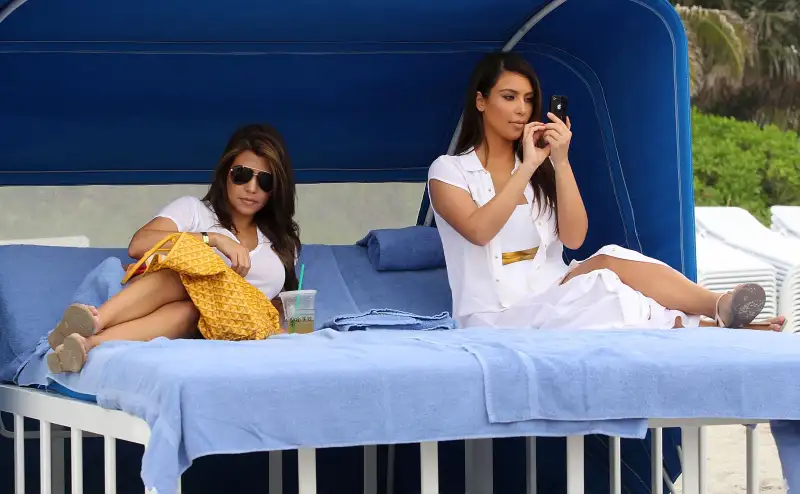 The next time you find yourself scrolling through the Instagram feeds of the Kardashian sisters, you might see some posts bearing a new hashtag: #ad.
The reality stars have come under fire from nonprofit watchdog group Truth in Advertising for failing to disclose that certain posts on their social media accounts were in fact advertisements. The omission violates Federal Trade Commission endorsement guidelines, which state that posts that are advertisements must be clearly labeled.
The five Kardashian sisters—Kim, Kourtney, and Khloe, along with half-sisters Kendall and Kylie Jenner—collectively reach more than 316 million followers on Instagram. In a letter sent to the family last week, Truth in Advertising told them that if the promotional posts were not updated within a week to clearly identify them as ads, the organization would file a complaint with the FTC.
"When it comes to sponsored social media posts, the law is clear – unless it's self-evident that an Instagram post is an advertisement, a clear and prominent disclosure is required so that consumers understand that what they are viewing is an ad," said Bonnie Patten, the group's executive director, in a press release.
The Kardashians have cashed in on their large social media following by touting products from Puma to Calvin Klein. Truth in Advertising identified more than 100 Instagram advertisements from the sisters that did not clearly identify themselves as such. Of the posts identified by the group, Kylie had the most, at 57, followed by Kim, with 22.
Puma, which has an endorsement deal with Kylie, was tied with weight loss beverage Fit Tea for having the most posts on the sisters' Instagram pages. Kylie, Khloe, and Kourtney combined promoted Fit Tea in 14 posts on their accounts.
The FTC has indicated that it intends to ramp up efforts to crack down on social media product pushing. In March, the agency took action against clothier Lord & Taylor for failing to make sure that Instagram posts promoting a certain dress were appropriately labeled as such.
The Kardashians have not formally responded to Truth in Advertising's letter. However, since it was sent, eldest sister Kim has prefaced a promotional Instagram post for Sugar Bear Hair with the hashtag #ad: