Keep Your Cell Service — And More Money in Your Pocket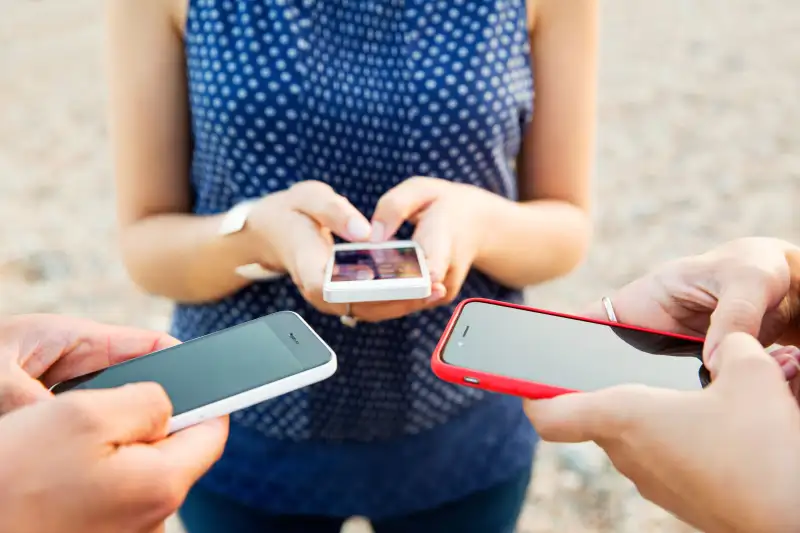 How many times have you thought to yourself — or heard a friend shamelessly admit — "I couldn't live without my phone? No matter how old you are or where in this wide world you live, you're not alone. Global screen time is rising across all devices. On average, adults spend more than three hours using their phones to access the internet alone. That doesn't even account for the time spent talking and texting!
We all have our own reasons for needing and using our phones. Some people rely on their phones largely to keep in touch with friends, family, and current events, while others, for whom phones are an essential business tool, may depend on their devices for keeping track of work assignments, accessing core company information and apps, taking part in video conferences, and more. How you use your phone — and how much—drives the type of cell phone service plan you need.
How Much Do People Spend on Cell Service?
Cell phone service plan prices vary widely. But in the US, the average cell phone bill comes in at about $114. Costs vary depending on the number of lines your bill covers, how much data you're permitted to use for free, and the speeds at which you access the internet. Yet some companies charge a lot more than others for equal levels of service.
Spending less than average on a plan doesn't mean settling for less or being under-serviced. It just means you have to shop for the most economical plan. Take a detailed inventory of your service needs. Then shop around. Your goal should be to find the lowest-priced plan that's tailored to your cellphone habits. Your choice of cell phone plans shouldn't be driven strictly by price, of course. It's all about finding the best value for your money.
Visible By Verizon: A Low-Cost Solution That Meets Millions of Customers' Needs
Instead of spending what the average cellphone user spends, how does spending $30 per month for an unlimited text, talk, and data plan sound? That's what the Visible by Verizon base plan costs, including all taxes and fees. And speaking of taxes and fees, that's a subject that many cell phone service providers don't talk about when they're selling you a plan. They may quote customers a price, but when account holders receive their first monthly bills, they're surprised, disappointed, and maybe even feel duped by their cellphone provider. But Visible by Verizon prides itself on its transparency around service and prices.
Visible Delivers Full-Featured Service at a Fraction of the Cost
Reliability is the foremost feature of the best cellphone plans. So the first thing you should know about Visible cellphone service is that it's powered by Verizon — a cellphone network that's highly rated for its speed and reliability. According to the latest study released by the most trusted consumer third-party rating organization, JD Power, Verizon earned the top spot for network reliability. The network has been honored in the Wireless Network Quality category and has received an unprecedented 29 awards over the past 19 years. And here's some other great news: Verizon offers coverage to 99% of the US population. Reliability and coverage are a powerful combination — one that results in the highest level of customer satisfaction.
Two Visible by Verizon Plan Options
Visible by Verizon is a radically simple, accessible and inclusive plan. Customers have the choice of two easy-to-understand plans: Visible and Visible+.
The Visible plan offers the following features:
Unlimited talk, text and data on Verizon's highly-rated network
$30 monthly service charge
No hidden fees
Bring your own phone or buy a new phone during one of Visible's frequent device promotions
4G and 5G LTE network service delivered consistently
Step up to the Visible+ Plan at $45 per month, which is ideal for customers who travel widely or have friends and family abroad, and you'll enjoy these benefits as well:
Access to Verizon's fastest service – 5G Ultra Wideband
50GB per month of premium data on Verizon's award-winning 5G network
Unlimited calling and messaging to Canada and Mexico when you are in the US
Talk, text and use unlimited data when traveling in Mexico, Canada, the US Virgin Islands and Puerto Rico
International texting from the US to 200+ countries
Spam protection that blocks high-risk spam and robocalls
Discount available when you combine Visible+ with Verizon home internet
To sum it all up, Visible by Verizon is an ideal choice for customers seeking to lower their cell phone costs without sacrificing service or quality. The company makes it easy to purchase a plan directly on its website. Have questions? You can also contact Visible 24/7 via live chat. Visible by Verizon wants you to have all the information you need to make a well-informed smart decision on the plan that's right for you.