New Crossover SUV Could Be as Fuel-Efficient as a Toyota Prius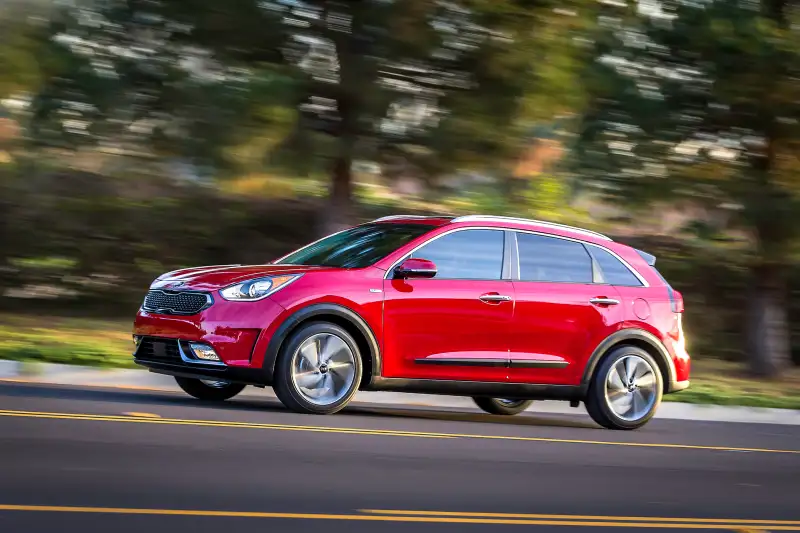 Bruce Benedict—© Bruce Benedict 2015
The crossover category of cars—essentially, small SUVs like the Ford Escape and Honda CR-V—is positively booming. "The phenomenal growth of crossovers in a record-setting market is the biggest sales story of 2015," Kurt McNeil, GM's U.S. vice president of sales, summed up in December. The "crossover craze sweeping the industry," as USA Today put it, can be seen through sales of vehicles like the Nissan Rogue, which were up 26% in January 2016 compared with the same period a year ago.
The attraction to crossovers is easy to explain: They're higher off the ground and more comfortable than basic sedans, yet are more affordable and fuel-efficient than full-size SUVs. The typical crossover gets 30 mpg or close to it. In an era of $1.50 per gallon gas, that's viewed as solid fuel economy by most drivers.
Yet a new compact crossover, the 2017 Kia Niro, introduced at the Auto Show in Chicago this week, could blow away the field in terms of fuel efficiency. It's being estimated that the Niro, a hybrid crossover, will get 50 mpg. That kind of mileage is nearly on par with the Toyota Prius, the poster child of fuel-efficient hybrids, sales of which have suffered greatly because it's most certainly not a crossover.
"The Prius is the 800-pound gorilla in the hybrid segment," Orth Hedrick, Kia Motors America's vice president of product planning, said at the Auto Show, according to WardsAuto. "They've established themselves as the leader. For those customers who don't like what's in the market, there's an alternative now."
Hedrick also said that the Niro packs in "an engaging driving experience, utility, and most importantly, a stunning design that doesn't shout 'hybrid,'" according to Automotive News.
Read next: Why This Might Be the Beginning of the End for the Toyota Prius
Basically, the Niro is supposed to combine the best of two worlds—the fuel efficiency of hybrids like the Prius with the size, comfort, and hipness of crossovers like the Rogue and CR-V. This is quite an appealing proposition, and one that will only grow more attractive to drivers if and when gas prices start climbing again, as most analysts assume they will.
But we'll have to wait and see how well the Kia delivers on its promises. The Niro won't officially be launched until early next year. Pricing details haven't been released yet either.
We have to wonder, though: Why the heck did the automaker give the car a name that calls to mind the brutal, murderous emperor best known for committing suicide after doing nothing—or "fiddling," more specifically—while Rome burned in a great fire? It's not as bad as the recent Zica/Zika car-naming fiasco, but still.