How to Keep the Kids From Giving the Kardashians Your Kash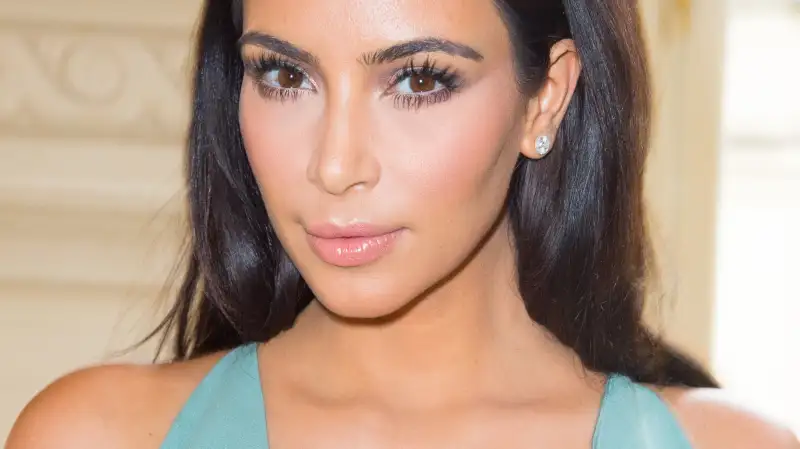 Dominique Charriau/WireImage—Getty
Kim Kardashian is in the news again, and (surprise!) not because she did something good for society. The reality show starlet recently released an iPhone game, Kim Kardashian: Hollywood, and now one parent is revolting after learning the app "tricked" her child into spending over $100 on in-app purchases in just two days.
When Ayelet Waldman, the bestselling author of Bad Mother and wife of novelist Michael Chabon, checked her son's iTunes account she found that he had spent $120 on the Kardashians' product -- even though she and her husband thought they had adjusted their account settings to prevent such purchases.
The game, which markets itself as free, incentivizes players to buy in-game currency (called "koins") in order to advance in the story. The game allows users to spend anywhere from $4.99 to $99.99 in a single transaction depending on how many koins they want to buy, and these sales are reportedly making Kim $700,000 a day. It's such a clear money-grab that Stephen Colbert spoofed the app on an episode of the Colbert Report.
Luckily for Waldman, Apple ended up refunding her child's purchases (and he's learned to hate the Kardashians, so that's a plus), but parents can't depend on companies coming to the rescue when young users are fooled into handing their parents' money over to game makers. Here's how to secure your device and avoid unexpected bills.
1. Turn off in-app purchases entirely. It's the simplest and most effective way to stop micro-transaction hungry apps in their tracks. On Apple products, go to the settings app and tap "enable restrictions." That will let you disable your kid's ability to install apps, delete apps or make in-app purchases. On Kindle Fire, just go to settings for the Amazon Appstore and turn off "in-app purchasing."
You can also get rid of in-app purchases and other online dangers by turning off the internet entirely. To do this on Apple products, go to settings and flip the airplane mode switch. On Fire, you can do the same thing in "Quick Settings" under "Wireless & Networks." But remember, this won't prevent your child from making purchases if you let them back online.
2. Set up a password for in-app purchases. Setting an in-app purchasing password will let your children still be able to use in-app purchases—but only with your approval. On Apple tech, it's as easy as going back to the "enable restrictions" setting. On Kindle Fire, it's not quite so simple. You can use the "Parental Controls" section of settings to set a password, but the FTC says that each new purchase creates a window of time (15 minutes to an hour) when anyone using the device can continue making in-app purchases.
3. Avoid "free" apps that aren't so free. There's no such thing as a free lunch, and at least on smartphones, there's increasingly no such thing as a truly free game either. According to a FTC survey from 2012, about 84% of the apps that let kids make in-app purchases were advertised as "free." These games often require purchases to make the game more fun or decrease the difficulty to more manageable levels. It's often cheaper to pay a couple bucks up front for a good game than risk paying more over time with an ostensibly free product.
Did your kid run up a huge bill on a mobile device? How did they do it? Did you get a refund? Do you have any advice for other parents?
Money wants to hear your story. Fill out the confidential form below. We won't use your information unless we speak with you first.
( function () {
const contact_forms = document.getElementsByClassName('contact-form');
for ( const form of contact_forms ) {
form.onsubmit = function() {
const buttons = form.getElementsByTagName('button');
for( const button of buttons ) {
button.setAttribute('disabled', true);
}
}
}
} )();
Name(required)
Email(required)
Comment(required)
Submit
Δdocument.getElementById( "ak_js_1" ).setAttribute( "value", ( new Date() ).getTime() );