I Run One of the Fastest-Growing Coffee Chains in the Country. Here's How I Dropped $5,000 in One Weekend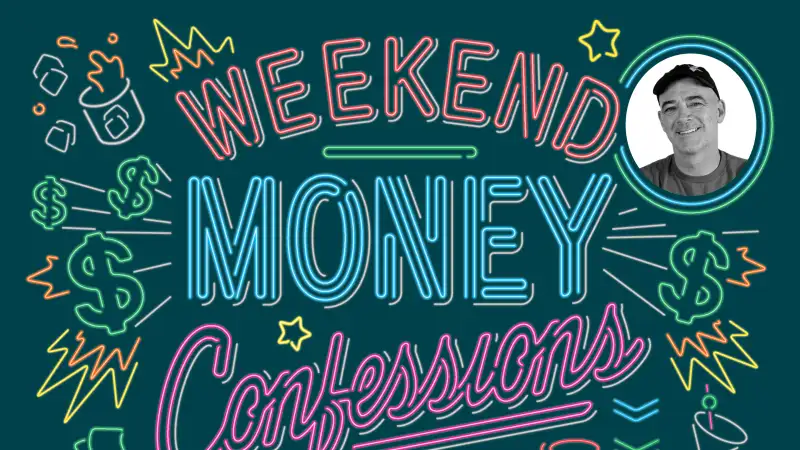 Illustration by Matthew Tapia; (photo) courtesy of Todd Carmichael
Weekend Money Confessions is a new series about how real people spend when they're off the clock.
Want to submit your own? Email Kristen.Bahler@moneymail.com.
Todd Carmichael is the CEO and Co-Founder of La Colombe, a Philadelphia-based chain of coffee roasters and cafes.
A noted philanthropist (Esquire once named him an "American of the year" for his charitable work with organizations like Orangutan Foundation International), much of Carmichael's spare time revolves around activism. But he always makes sure to bake plenty of family time (and a little "me time") into every weekend.

Here's every penny he spent on a recent weekend.
Friday
[5:45 PM]
Dock Street Cannery - $30.00
*Friday was the kick-off event for La Colombe's "Hope & Fury" music series, a monthly concert centered around activism and community. Before the show, we picked up a few 4-packs of Nicethings IPA, a collaboration between Dock Street Brewing Co. and the Philly hip hop artist Chill Moody. It's the perfect beer to share with some friends.
courtesy of Todd Carmichael.
[9:10 PM]
SLiCE - $73.00
*A night of live music and cold beer calls for some pizza. We ordered a bunch of large pies from SLiCE, a local Fishtown pizzeria, for the band after the party!
Friday Total: $103.00
Saturday
[8:30 AM]
Whole Foods - $32.00
*I woke up this morning and decided it was a great day for a family barbecue. First stop, Whole Foods for some lobster tails.
[12:45]
Dicks Sporting Goods (Franklin Street Hockey Balls) - $8.99
*My boy and I are always playing hockey in the backyard, which means we are always losing balls. Because of that we spend much of our time on weekends at Dicks, picking up new equipment.
courtesy of Todd Carmichael
Saturday Total: $40.99
Sunday
[8:00 AM]
Ultrasound Homogenizer - $4,700.00
*This bad ass tool sonically breaks matter in fluids down so different fluids can combine easily (think oil and water). I am constantly experimenting at home, so this will be a great addition to my home lab.
Courtesy of Todd Carmichael
[11:00 AM]
Amazon - $18.63
"Creative Quest" by Questlove
*I love this book so much, immediately after I finished reading it this weekend we bought a bunch of copies to sell at our cafe in Fishtown. Questlove is a generational creative genius and a celebrated Philly native.
[4:30 PM]
Fine Wine & Good Spirits - $179.99
Flor de Cana Centenario 25 Yr - 750ml
*This was a little something for myself. Named one of the best rums in the world in 2017, this is a great sipping rum during warm summer evenings.
courtesy of Todd Carmichael
Sunday Total: $4898.62
Weekend total: $5042.61