Meet the Former Civil Rights Lawyer Who Alex Trebek Wants to Replace Him on Jeopardy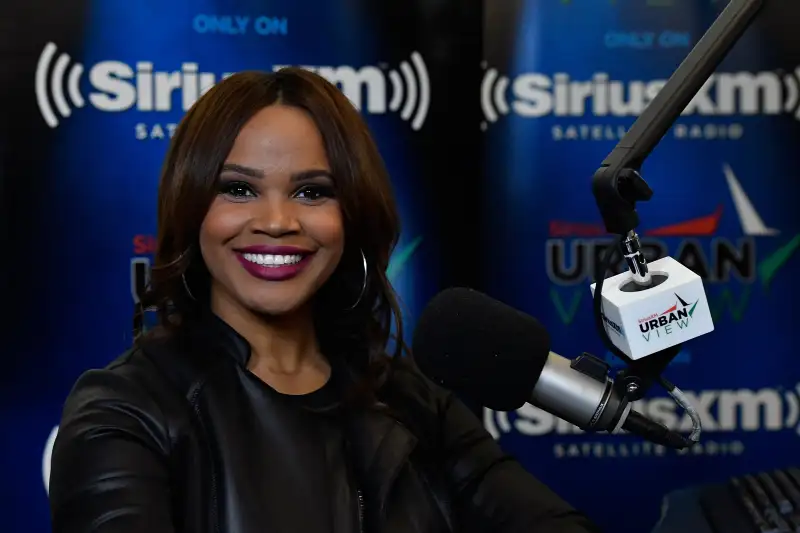 Larry French - SiriusXM/Getty Images
Alex Trebek has some ideas about who should replace him once he retires as the longest-serving host of TV game show Jeopardy.
During an interview with TMZ's Harvey Levin on the Fox News show OBJECTified, Trebek said there was more than a 50% chance he would not return to the popular game show once his contract expires in 2020. In his place, Trebek said he would like to see former civil rights lawyer and current CNN legal analyst Laura Coates take over his hosting duties.
"There is an attorney, Laura Coates," Trebek told Levin. "She's African-American, and she appears on some of the cable news shows from time to time."
Coates wears many hats as a lawyer, commentator, radio show host, author, law professor and mother. Most importantly, she's a huge fan of Jeopardy. Coates tweeted her excitement after learning Trebek suggested her as his on-air replacement, saying that she was "honored & humbled" that he knew who she was and thinks she'd be a "great host of my fave game show ever." Coates wrote that she grew up watching the show with her family and still tunes in with her kids, who now think she's a "genius" thanks to Trebek's comment.
In addition to being a "genius" mother of two, Coates is also a legal analyst on CNN, hosts a SiriusXM radio show called The Laura Coates Show, and authored the book You Have the Right: A Constitutional Guide to Policing the Police in 2016 about citizens rights and accountability in law enforcement.
On top of all of her media work, Coates is also an adjunct professor at the George Washington University School of Law, in addition to giving lectures on social justice at colleges around the country, according to her website. Prior to that she was an Assistant U.S. Attorney in Washington, D.C., where she currently lives. Before becoming a Beltway insider, Coates was a Midwesterner who grew up in Saint Paul, Minnesota and went on to attend Princeton University before receiving her law degree from the University of Minnesota Law School. She started her law career in private practice, but left to join the U.S. Justice Department as a federal prosecutor in the civil rights division focusing on voting rights, according to her website.
Trebek also mentioned sports commentator Alex Faust, who is the play-by-play announcer for the Los Angeles Kings, as someone he would like to see take over his hosting duties on Jeopardy.