How to Be the Best Boss Ever, According to Career Experts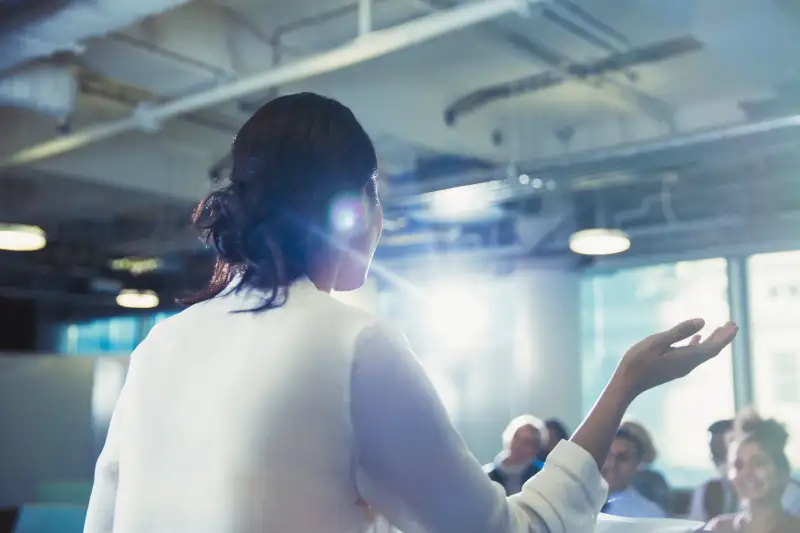 Caiaimage/Sam Edwards—Getty Images/Caiaimage
"Be a boss" — the slogan is everywhere… but what does it mean? If you're angling for a promotion to become the boss, or have just stepped into a role that requires you to manage a team for the first time, you might be staring that question in the face without a clear answer.
Becoming a boss is a big step, but it's one you need to take if you have visions of scaling the corporate ladder — within your own company, or at others.
"Making the transition from employee to manager is a critical step for millennials and Gen Z, not just in terms of learning but in terms of overall career pathway, speed of promotion, and other opportunities," says Jason Dorsey, president of The Center for Generational Kinetics, a research and consulting firm that focuses on Generations Y and Z.
Being a boss is more about practices, behaviors, and mindset than a mere title, Dorsey says. And becoming a good boss is more complicated still.
So it's worth your time to study up and learn as much as you can about taking on the responsibilities of being a manager. Here are the books that Dorsey and other career experts recommend to help you find your footing in your new office — with a door, and perhaps even a window!
"Communication is a crucial skill for anyone, especially new managers," says Ngoc Nguyen, a career coach at Ama La Vida. She recommends Crucial Conversations, by Kerry Patterson, for the insights it provides to prepare for the inevitable: When you manage people, you're going to encounter tough situations and face challenges in which the decisions you make won't just impact you, but others, as well.
"This book guides you on how to be better prepared to have the important conversations when emotions are heightened to ensure the best possible outcomes," says Nguyen.
Even though How to Win Friends has been around for nearly a century (it was first published in 1936), Dorsey says this book is great for new bosses because they may be facing underlings who either implicitly or explicitly question the legitimacy of their leadership. "This is a cornerstone book on how to connect with and build both trust and influence with others," Dorsey says.
"One of the biggest pitfalls facing first-time managers, both Millennials and Gen Z, is that leadership still has to be earned," he says. "This is particularly true when you're leading employees and team members for the first time and they are older than yourself, which is now a common situation facing both millennials and Gen Z."
Described by Nguyen as "a good place to start" as well as a "quick read," this compilation of the Harvard Business Review's best articles for new managers punches above its weight.
"It touches on a variety of topics such as emotional intelligence, influencing, team assessment, managing up, and networking," Nguyen says. "The book provides foundational knowledge and resources for managers to pursue if they want to dive deeper into any particular topic."
"I always suggest The One Minute Manager," says George Boué, vice president of human resources at Stiles Corp.
Although Boué does acknowledge that the original book might not seem too compelling to workers who were in diapers — if they were even born yet — when it was first popular in the 1980s, he urges the up-and-coming generation of bosses to consider the The New One Minute Manager as a resource. The new version has added relevance today, Boué says: "The main ingredients in this updated version are the same, but this has the 'digital age' flavor."
As a guide for new managers, Boué says the book helps by offering advice about how to communicate more effectively. "It set a framework for today's leadership requirement of providing constant feedback and coaching. You could say it was ahead of its time," he says.
"This book encourages communications between a manager and his team. That is the secret to effective leadership and happy employees," he says. "It made a big impact in my leadership style."
We've included affiliate links into this article. Click here to learn what those are.