Here's How Much the Biggest Companies Will Make During the Leap Second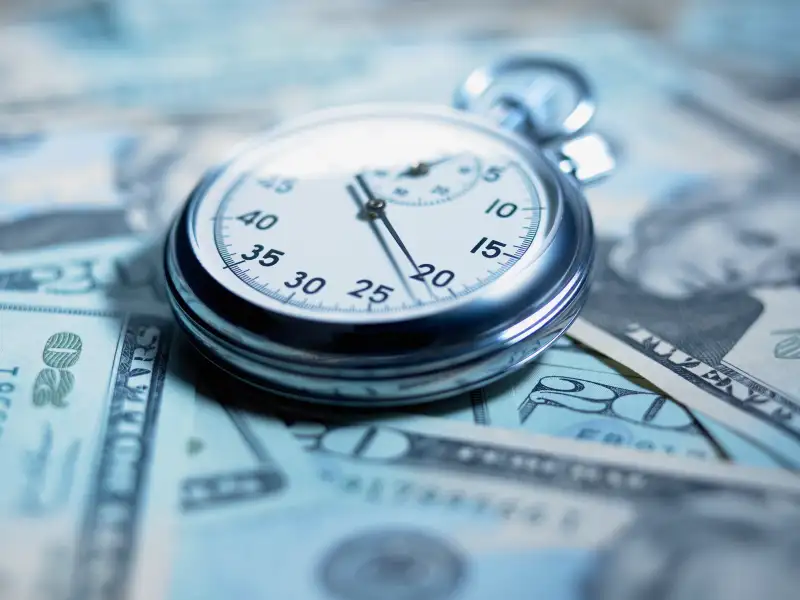 Adam Gault/OJO Images RF/Getty Images
Tuesday, June 30, will be exactly one second longer than the typical day. That's thanks to the "leap second," which gets added on to a day every now and again to compensate for a constant gravitation tug-of-war between Earth and the moon that very gradually slows our planet's rotation.
The leap second made us wonder: exactly how much do America's largest companies make during that extra second?
To answer that question, we took the top five firms in the Fortune 500 and divided their annual revenue by the number of seconds in the average year. The result?
Walmart, the largest company in the world, makes enough in one second ($15,390) to feed a family of four for over 14 months.
It takes Exxon Mobil one second to generate enough revenue ($12,124) to buy one half of a Toyota Prius.
Chevron makes enough in one second ($6,457) to buy 2,333 gallons of gasoline.
Berkshire Hathaway takes in enough in one second ($6,169) to buy almost 16,000 cans of Coke, the favorite soda of Berkshire founder Warren Buffett.
With the amount Apple makes every second ($5,793), the company could buy nine new unlocked iPhones.
And how much does the average American household make in one second? According to the U.S. Census, the answer is less than a cent. It's pretty good to be a giant corporation.
Read next: Why Tomorrow is Going to Be One Second Longer than Today