Where to Buy LeBron James' Ultimate Warrior T-Shirt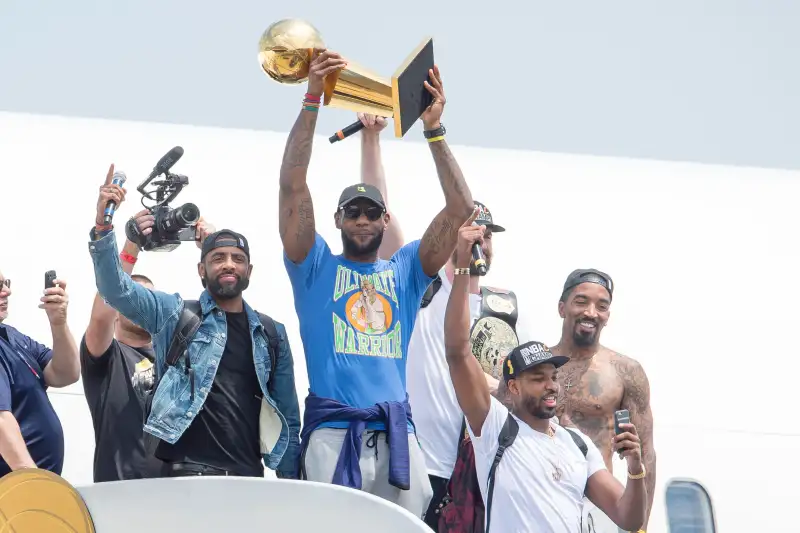 Jason Miller—Getty Images
After winning Game 7 of the NBA Finals in miraculous fashion Sunday night, LeBron James landed back home in Cleveland, and in truly epic, not-so-subtle shade throwing, he donned an Ultimate Warrior t-shirt and baseball cap depicting Kermit the Frog sipping tea.
For those unaccustomed to such high levels of trolling, James' shirt was a nod to defeating the Golden State Warriors (not quite the ultimate warriors, now were they?), while Kermit sipping tea meme (AKA the "But That's None of My Business" meme) is "a visual representation of internet shade," as the Daily Dot describes it.
Essentially, it's all one big "and you were saying?" to the haters.
While commentators were critical of James early on, he ended the tournament as Finals MVP (for the third time in his career), and averaged 29.7 points per game (including two back-to-back games of 40+ points), 8.9 assists, and 11.3 rebounds (not to mention 2.3 blocks).
According to Twitter, James picked up the t-shirt from Homage, an Ohio-based company. It's currently selling on the website for $32, though according to Homage's Twitter, it has now sold out and there is a wait list. There are multiple versions of the Kermit hat available for purchase online, and likely more to come in the days ahead.
So...do you think Skip Bayless got the message?