Lendio Small Business Loans Review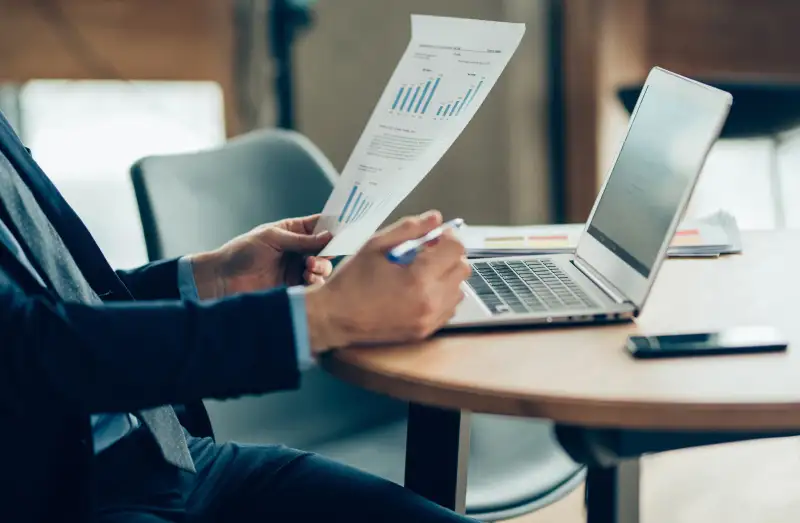 Lendio is a free online marketplace that matches small business owners looking for financing with lenders working with growing companies. The site was founded in 2011 and has helped small business owners obtain more than $12 billion in funding with over 300,000 loans.
Lendio specializes in helping small business owners find the best funding options for their needs by connecting them to lenders offering a variety of loan products, including business credit cards, business financing, short-term loans and more. Additionally, Lendio provides helpful resources and tools to help small business owners make the best business decisions.
Best for startup loans
While established businesses may have loan options more suitable to the age of their enterprise, Lendio is a great choice for startup businesses. This is because it specializes in matching entrepreneurs with financing options tailored to their business needs, including short-term and long-term loans, SBA loans, lines of credit and more. Lendio's network of lenders includes traditional banks, online lenders and alternative lenders, to help startups find the best loan.
Lendio Startup Business Loans pros and cons
Pros
Startup loans of up to $750k
Over 75 lenders
High loan limits
Cons
Prepayment penalties change by lender
Online application requires extensive documentation
Pros explained
Startup loans of up to $750k
Lendio offers new businesses the opportunity to take out more money than traditional banks, allowing them to access more capital to expand their business.
Over 75 lenders
Lendio offers many loan options from its wide portfolio of partner lenders, from short-term loans to business lines of credit. This helps small business owners find the best small business loans for their needs.
High loan limits
Another attractive feature of Lendio is that its lenders have high loan limits — up to $2 million for term loans and merchant cash advances, and up to $5 million for business acquisition and other loan types.
Cons explained
Prepayment penalties change by lender
Since Lendio isn't itself a lender, prepayment penalties aren't fixed and can vary considerably between loan providers. Until you look into the fine print of each offer, you won't know the specifics of your case.
Online application requires extensive documentation
Even though online applications often bill themselves as quick and easy-to-do processes, Lendio does require a good amount of documentation, including three months of business bank statements.
Lendio Small Business Loans policy plans/offerings
Through its network of lenders, Lendio provides the following services and types of financing.
Accounts receivable financing
This type of short-term business loan allows businesses to borrow against their outstanding invoices. This type of financing gives companies access to quick capital to help grow their business and manage cash flow.
Business line of credit
Lendio offers a variety of business lines of credit to help small businesses with their cash flow. Depending on your individual needs, Lendio can connect you to several lenders offering unsecured and secured lines of credit. Repayment terms typically range from six to 36 months.
Business lines of credit are a great way to cover short-term capital needs, such as purchasing inventory, hiring additional staff or paying suppliers. Such lines of credit give businesses flexible access to capital, allowing them to draw what they need on a schedule that suits them.
Business term loans
Lendio lenders offer business term loans with competitive rates, flexible repayment terms, and a rapid funding cycle. These loans are attractive for business owners looking for fast business loans to cover operating expenses. They're designed to help businesses grow and cover costs such as inventory, marketing, payroll and equipment purchases.
Lendio's available business term loan amounts range from $5,000 to $2 million, with terms from six months to five years or longer. Loan amounts and terms vary based on the borrower's creditworthiness. Borrowers can expect no prepayment penalties.
Lendio also offers personalized loan packages tailored to your business needs. Further, it provides free tools and resources to help business owners understand their options for financing and choose the best loan for their business.
SBA loan
The Small Business Administration loan solutions from Lendio's lending network are designed to help small businesses get the financing they need to grow.
Short-term loan
Some of Lendio's partners offer short-term loans designed to help small businesses bridge temporary cash flow gaps without traditional bank's long wait times and stringent requirements. Its short-term loans feature terms of up to twelve months and loan amounts from $2,500 to $500,000. These loans generally have low fixed monthly payments, no prepayment penalties and no hidden fees.
Business cash advance
Lendio's network offers business owners several cash advance options to help them access the funds they need to grow their businesses. Options include merchant cash advances and short-term business loans, among others, with flexible repayment terms that fit their needs.
Equipment financing
Lendio offers equipment financing solutions to help businesses purchase new or used equipment and machinery. With some equipment loans, business owners can finance from $5,000 to $5 million with no collateral required. This type of financing offers competitive interest rates and flexible repayment terms that can be customized to suit each borrower. Borrowers can get preapproved for financing in as little as 24 hours.
Commercial mortgage
The commercial mortgage loans from Lendio partners are meant for businesses looking to purchase commercial real estate or refinance an existing loan. These commercial mortgage loans provide financing for buying buildings, offices, warehouses and other types of commercial real estate.
Startup loan
Lendio offers a variety of loan options for startups, with loan amounts of up to $150,000. It should be noted that these loans are offered at interest rates of up to 31%. Funds are generally available within two to four weeks.
Lendio also provides free assistance with the loan application process, helping startups find the best loan option for their needs. Additionally, Lendio gives free business advice and resources to help startups succeed.
Business acquisition loan
Business acquisition loans from Lendio provide funding for business expansion, acquisition, and consolidation. These loans can be used to finance the purchase of equipment, inventory or other assets.
The loan terms are flexible, with repayment options ranging from six to sixty months.
Lendio Small Business Loans pricing
Lendio offers competitive pricing. Loan rates and terms vary depending on a the lender you're matched with, as well as the business's credit score, financials, loan amount and other factors. Generally, loan terms range from three to thirty-six months, with loan amounts ranging from $1,000 to $5 million.
Lendio also offers flexible payment options, including weekly, bi-weekly and monthly payments. Additionally, Lendio may be able to offer discounts and incentives for borrowers with excellent credit and financials.
Lendio Small Business Loans financial stability
Lendio is a highly rated financial institution and is considered financially stable. The company has consistently met its financial obligations and has a strong track record of growth and success. The company is rated A+ by the Better Business Bureau, indicating its solid financial history and commitment to providing excellent customer service. Of course, Lendio is not originating your loan, so make sure to conduct your own research on the lenders you're paired with.
Lendio Small Business Loans accessibility
The online application process is straightforward. Additionally, Lendio offers customer support to answer any questions or concerns that may arise. Check out your individual lender's website to find out more, once you're matched.
Availability
Lendio is accessible to business owners across the United States. Though specific requirements will, of course, depend on the lender and loan type, startup loans will require a minimum credit score of 660. Lenders may also require business or personal assets as collateral, and a minimum of six months in business.
Contact information
Lendio's customer service phone number is (855) 853-6346. You can also contact a representative through a message form on its website contact page or at help@lendio.com.
User experience
Lendio has an A+ rating with the BBB. Among the elements cited in reviews were Lendio interest rates, choice of Lendio lenders, ease of use and excellent customer service.
Lendio Small Business Loans customer satisfaction
Lendio has a stated commitment to providing exceptional customer service and satisfaction. The majority of Lendio customer reviews are positive and cite various methods the company uses to ensure an optimal experience for every customer.
Specifically, many customers said they were pleased with the support from Lendio's team of expert loan officers, who answered questions, provided guidance, and helped them find the best financing options.
Customers also enjoyed using Lendio's secure online platform and variety of resources. These features allowed them to apply for a loan, track their application progress, and make more informed decisions.
Lendio Small Business Loans FAQ
Is Lendio legit?
Yes, Lendio is a legitimate company that matches small businesses with lenders from their 75-strong network. The Better Business Bureau has accredited the company with an A+ rating.
Is Lendio SBA-approved?
Yes, Lendio is an approved SBA lender and offers SBA loans through its partner, Traverse Fund.
Does Lendio check credit?
Yes, Lendio does check credit. The company runs a soft credit check on all its borrowers when they apply to ensure they are creditworthy and can repay their loans.
How we evaluated Lendio Small Business Loans
Lendio Small Business Loans is somewhat unusual in that it isn't a lender itself but rather maintains a network of 75 lenders. With that many moving parts, there were numerous variables to consider.
We looked at how Lendio compares to traditional lenders, the company's reputation and its quality of customer service.
Lendio vs. Traditional Loan Solutions
To evaluate how Lendio's solutions compared to more traditional loan offerings, we compared the average application process, the customer service experience and overall customer satisfaction ratings.
To ensure the closest "apples to apples" comparison possible, we considered typical Lendio loan amounts available, the types of loans offered and the time it takes to receive the funds. We then compared those metrics to those of Lendio's competitors. Other factors we considered were the platform's ease of use and the overall convenience of the loan process.
Reputation
We researched the company's reputation through organizations like Trustpilot and the Better Business Bureau and compared it to those of more traditional lenders. We also considered Lendio paycheck protection program (PPP) reviews, numerous customer reviews and Lendio Small Business Loans reviews from other trustworthy sources.
Customer Service
Lastly, we evaluated Lendio's customer service. This is a critical aspect of any company, and we were impressed with Lendio's highly rated reviews in this regard. Customers have cited Lendio's excellent response times, availability, and professionalism.
Summary of Money's Lendio Small Business Loans Review
Lendio is highly rated by small business owners, who commonly cite an easy application process and excellent customer service. Lendio loans are available through various financial products and services with competitive interest rates, quick funding cycles and flexible loan terms. This makes it an excellent option for small business owners seeking financing.
The company provides various loan products, including business credit cards, business financing and short-term loans. Larger, older businesses will likely have access to more attractive terms from equally established vendors, but for the small business or startup seeking funding, Lendio is an excellent option.
Overall, we found that Lendio lenders offer competitive interest rates and repayment terms, a straightforward application process and excellent customer service. Lendio's best small business loans ranked among the most attractive offerings among competitors.