Lexus Crossover SUV Has a Lot to Offer—Except Thrills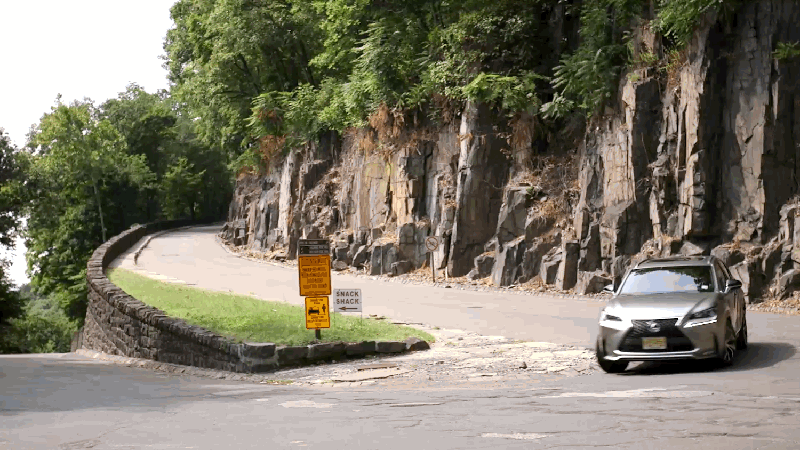 Here's the problem I've always had with Lexus: Well, there are no problems.
And that's a problem. You can pretty much buy any Lexus at any time and not be concerned about whether you've made a good choice. You have, almost by definition. The luxury division of Toyota doesn't release anything that isn't reasonably well-designed, easy to drive, and very nicely appointed. But let's just say you aren't sitting on a joy buzzer when you're in one.
Take the NX200t F Sport, which is the vowel-challenged nameplate (you can drive a quarter mile before you finish pronouncing it) attached to the luxury crossover performance model of the NX200t.
The luxury crossover SUV is a category that every car manufacturer wants to play in, and the NX200t F Sport plays it well. Both Toyota and Lexus—the NX is based on the Toyota RAV4 platform—have tried to sex up some of their offerings and this is one such case: The Nx200t F Sport has an angry metal grate of a grill and some edginess in the side panels. Maybe it's a little more swept back than the Audi Q5 or the Mercedes-Benz GLA250, which Lexus considers to be the competition. Any one these cars will set you back $40,000 to get in, with the NX200t F Sport opening at $38,000.
The interior is appropriately elegant, with the premium F Sport package (a $2,045 option) adding heated front seats, a moon roof, and a powered, 10-way driver's seat. You will find it more than comfortable. On the other hand, you will find the navigation package ($2,140) downright annoying, in that it features a touchpad control that will take a while to master. It takes no more skill to manage than drinking an open container of coffee while driving over a railroad crossing. Be prepared for oops.
The Nx200t F Sport's drive is hardly complicated at all. And this CUV simply crushes road noise and vibration. You're driving in comfort, comfortably. And you get your choice of three settings, ECO, Normal and Sport, that will adjust the driving dynamics to your taste. In the ECO mode, you can perhaps coax more mileage out of the average 24 mpg combined figure. Flip to Sport mode and the steering tightens as you engage the paddle shifters and the 2.0-liter, 235-horsepower turbo-charged engine.
Yes, it's not overwhelmingly powerful but the Nx200t F Sport is nimble enough. What it isn't is memorable. It's tough to see Lexus gaining a lot of converts with the NX200t F Sport; on the other hand it's easy to see that whoever the company wins over will find no reason to leave.
You Might Also Like:
The Top Gear Boys Are Back in Town
The New Ferrari 488 Makes You Feel Even More Awesome Than You Actually Are