The Best Moves to Make So a Nursing Home Doesn't Bankrupt You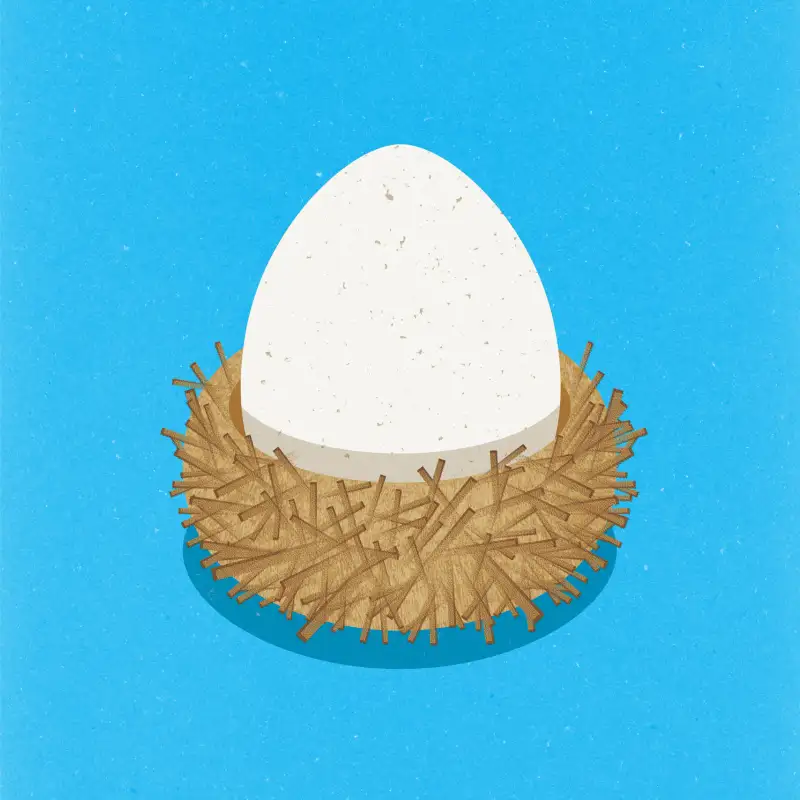 Q: I am 62 and my wife is 58. We are considering buying long-term care insurance. However, we are also wondering if we have enough assets to self-insure. We have more than $2 million and no debt. We plan to retire to North Carolina, where long-term care costs are considerably less than in New Jersey. Would you be able to help us make this decision? – Bob Hyde, Flemington, N.J.
A: The decision is understandably difficult. A nursing home, assisted living facility, or home health care can cost tens of thousands of dollars a year, and no matter where you live, a lengthy illness could quickly deplete your savings. But long-term care insurance policies are expensive and restrictive, and insurers are hiking premiums as people live longer and require more care than insurers anticipated.
The high cost is one reason fewer than 8% of Americans have long-term care insurance. Many people mistakenly believe that Medicare will cover long-term care needs. The reality is that most people use their own resources to pay, and when those assets are exhausted, they turn to Medicaid.
There's no easy answer to the best way to plan for long-term care needs, even as people grow increasingly worried about having enough money to cover the cost of a protracted illness.
A recent study has some good news and some bad news on this front. While previous research seemed to overstate the duration of care for people who need it, the risk of requiring care at all may be higher than previously thought.
According to the study, by senior economist Anthony Webb of the Center for Retirement Research, U.S. nursing home stays are relatively short: 11 months for the typical single man and 17 months for a single woman. But the risk that an older person may one day need some kind of nursing home care is considerable: 44% for men and 58% for women.
In your case, you have substantial savings for retirement and no debt, so that should make it possible to self-insure without jeopardizing your retirement lifestyle, says Tom Hebrank, a long-term care insurance specialist and financial planner in Atlanta.
But it doesn't have to be an all-or-nothing decision, Hebrank says. You could, for example, buy more limited coverage and plan to pay the rest from savings. That would bring the cost of insurance way down.
A couple your age would pay about $7,700 a year for a policy that would cover three years' worth of nursing care and provide a 5% compound annual increase in benefits to keep up with inflation. If you reduce the amount of inflation protection to 4%, your annual premium drops to $6,000; at 3% it falls to $3,500.
Another way to reduce the cost of a policy is to cut the daily benefit from, say, $150 to $100. Or you could limit the number of years benefits are paid. A policy that covers three years will be about one-third cheaper than one that provides unlimited benefits, according to the American Association of Long Term Care Insurance. How much you can afford depends on your retirement income. The National Association of Insurance Commissioners (NAIC) suggests that you spend no more than 7% of your income on premiums.
You can get free quotes from the American Association of Long Term Care Insurance to price out different options.
When deciding whether or not to buy long-term care insurance, you should also consider how liquid your assets are and whether you want to preserve money for your spouse or heirs. If the bulk of your wealth is tied up in your home, it won't be easy to tap if you need quick access to the money for medical bills. Long-term care insurance is another way to preserve your assets and protect a surviving spouse who may also need care down the road, Hebrank says.
For some people, having long-term care insurance buys peace of mind, so it seems worth the price. "They don't want to be a burden to their spouse or kids," he says, "so even if it's expensive, they feel better knowing they have coverage."
Get more answers to your questions about long-term care insurance:
What should I look for in a long-term care policy?
How much will a long-term care policy cost?
What's the best age to buy long-term care insurance?
Read next: 5 Ways to Tell If You're Really Ready to Retire