'Quit Being Greedy.' Lottery Winners on Medicaid Targeted in New GOP Health Care Plan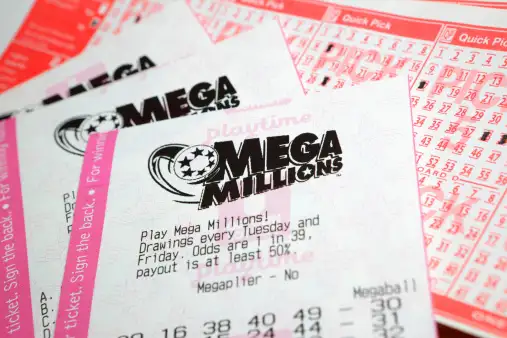 House Republicans this week finally unveiled their plan to repeal and replace the health care reform law known as Obamacare. To the bemusement of some on social media, part of the proposed legislation aims to cut off lottery winners who receive Medicaid benefits. But at least one grand-prize winner says he supports the new provision.
"If someone wins a jackpot of millions of dollars, why should they get Medicaid that's supposed to be for the old man and woman who barely has anything?" said Richard Lustig, a seven-time lottery game grand-prize winner from Florida. "Medical plans that are to help people who can't afford to help themselves should not be used up by people who have the money to take care of themselves."
The specific provision in the bill, which takes up about one-tenth of a roughly 6o-page proposal, would allow states to un-enroll "high dollar lottery winners" from Medicaid, the health care program designed to help low-income families. It has been met with mostly mockery from critics, including late-night TV host Stephen Colbert who joked on The Late Show that "if anything, Trump should empathize with people who were handed a bunch of money they didn't earn. He was born with a lotto ticket in his hand."
But some conservative lawmakers have been pushing for the change over the last year, saying it would lead to major savings for taxpayers and reduce federal deficits by billions over a decade. The Congressional Budget Office (CBO) last March estimated that booting big jackpot winners from Medicaid would result in about $475 million in savings by 2026. By comparison, the federal budget deficit is about $348 billion so far this year, according to a recent CBO estimate.
Michigan Republican Rep. Fred Upton last month introduced a "common-sense bill" that would alter how Medicaid eligibility is determined. "Medicaid is meant to help the most vulnerable amongst us — not high-dollar Lottery winners," he said in a statement at the time.
Upton argued that taxpayers foot the bill for lottery winners under a loophole in the system. He said because lump sum lottery winnings are counted as income only in the month they are received, states are unable to remove lottery winners from Medicaid.
House Republicans tackled this by proposing a provision to determine how long a lottery winner would lose Medicaid for based on their earnings per month. The Washington Post outlined the calculus as "one month for a win of $80,000 or less; two months for wins of $80,000 to $90,000; and three months for winnings up to $100,000, plus an added month, to a limit of 10 years, per every additional $10,000."
The CBO said a "modest" number of people — about 9,000 to 10,000 — would lose Medicaid under the change.
Lustig, 66, said he is not on Medicaid but found the loophole unfair. Medicaid coverage should only go to those who truly need it, he said.
"Quit being greedy," he said. "You've got a big hunk of money. Let someone else have a piece of the pie. If we can save the government hundreds of millions of dollars a year, hopefully we can get rid of some of our national debt. We can help some of the poor people out there and the sick people out there that just need some help."
"There's a lot of good that we can do with that money," he added.