It Could Soon Be Easier to Get a Mortgage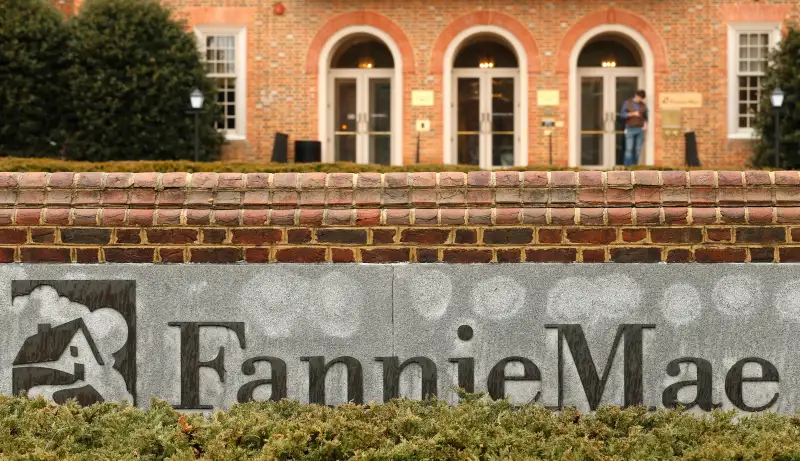 Perhaps you thought the days of putting little money down for a home were gone. Well, not so fast. On Monday the CEO of Fannie Mae, Timothy Mayopoulos, announced that the housing giant planned to once again buy loans for which the borrowers put as little as 3% down. Mayopoulos told the crowd gathered at the Mortgage Bankers Association conference in Las Vegas that Fannie, which along with Freddie Mac supports the bulk of the mortgage market today, is working to finalize the details of the offering and gain regulatory approval to proceed. "We want this business," he said.
So far no details have been announced about what income or credit score requirements borrowers making such small down payments will need to meet the group's standards. Mayopoulos said more information would be released in the coming weeks. Both Fannie and Freddie previously purchased loans with 3% down but had stopped in recent years. Today the firms usually require at least a 5% down payment on most loans.
Melvin Watt, director of the Federal Housing Finance Authority, which regulates the two government enterprises, said his group was working with them to develop "sensible and responsible guidelines" for the 3% loans, in an effort "to increase access for creditworthy but lower-wealth borrowers." He cited "compensating factors" in evaluating such borrowers, though he didn't say what those factors would be.
A 3% down payment is not exactly nonexistent today. The Federal Housing Administration has been offering mortgages with as little as 3.5% down for years. Traditionally, most borrowers were lower income, and the amount they could borrow was capped, but today even higher income folks use FHA loans to buy homes in expensive areas (loan limits vary by state but typically top out at $625,500). In recent years, these mortgages—which come with higher fees than traditional loans, as well as pricey mortgage insurance—have accounted for a larger than normal share of the market.
Now Fannie seems intent to grab some of that business. The low-down-payment loan, Mayopoulos promised, "will also be competitively priced, including against FHA execution."
In a related move, FHFA's Watt also announced that the agency is working to provide more details on when the housing giants can force a lender to buy back a loan that goes bad, which he hopes will encourage banks to loosen their lending standards. Over the past few years Fannie and Freddie have required lenders to buy back millions of dollars of bad loans, "sometimes for seemingly minor issues, such as missing a piece of paperwork," said Keith Gumbinger, vice president at mortgage information publisher HSH.com.
"This clarification might allow lenders to look at riskier borrowers with less fear of having to buy these loans back in the future," he said. He noted, though, that any changes are likely to be incremental: "It might let a few more borrowers in at the margin, but it won't be like flipping a light switch where FICO scores down to 640 are now in."
It's important to note that Fannie and Freddie can't force banks to lower their lending standards. In fact, most banks today require tougher standards than the government agencies impose, partially because they are fearful of having to buy back loans that go bad. For example, Fannie and Freddie will buy loans with FICO scores as low as 620, but most banks require at least a 660 or 680, Gumbinger said.
Similarly, lenders could always decide not to offer 3% down loans, even though Fannie and Freddie have agreed to eventually start buying them again. So it remains to be seen whether and how much the rule changes, when they are formally announced in the next few weeks, will ease the way for borrowers.
Read More About Getting a Mortgage in Money101:
How Much House Can I Afford?
What Mortgage Is Right for Me?
How Do I Get the Best Rate on a Mortgage?