This Is the Best State for First-Time Homebuyers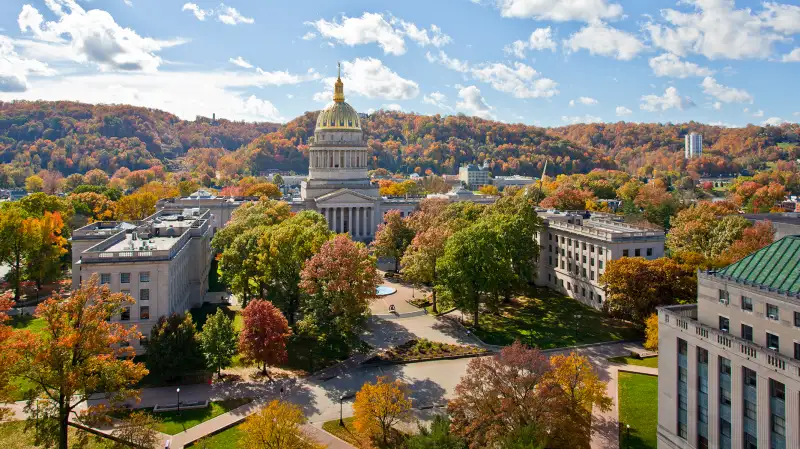 Thorney Lieberman—Getty Images
When it comes to the nation's hottest real estate markets, West Virginia usually doesn't come to mind.
But for first-time home buyers it beats out bigger markets like California and Florida, at least according to banking Web site GoBankingRates.com—and it's not just because of the majesty of its rolling mountains. The site chose New Hampshire number two and Rhode Island number three.
What makes these states stand out? Over the past decade, they've seen biggest growth in the number of first-time home buyers—without facing high foreclosure rates. A decade ago, just 33% of West Virginia home sales were to first-time buyers. In 2013, the latest date for which data are available, the rate had climbed to 57%. Meanwhile foreclosures have remained at 0.01%.
One factor in West Virginia's favor: Median home prices are a very affordable $115,850. The state also boasts a program that provides up to 100% financing for first-time buyers who meet certain income requirements, GoBankingRates notes.
New Hampshire and Rhode Island saw even bigger jumps in first-time buyers—with the rate nearly doubling in both states—but both also had higher foreclosure rates of 0.05%.
Many Millennials and Gen Xers—demographics now in prime home-buying age—have been struggling to make their first purchase after seeing careers interrupted and savings decimated by the 2008-2009 recession. That dynamic has contributed to a lower homeownership rates than any time since the early 1990s, a recent Harvard study found.
West Virginia isn't the state with the highest overall first-time homebuyer rate. That honor goes not to a state at all but to Washington, D.C., where 68% of buyers were first-timers, according to the Federal Housing Finance Agency data that GoBankingRates used.
Why not choose Washington as the best market for first time buyers? The FHFA study found that first-time home buyer rates typically fell when real estate prices rose. Washington's real estate prices have been on a tear and median home prices now stand at more than half a million dollars. In other words, while the city may be full of aspiring first-time homebuyers, their task is getting harder, not easier.