Here Are the 10 Best Cities for First-Time Homebuyers in 2023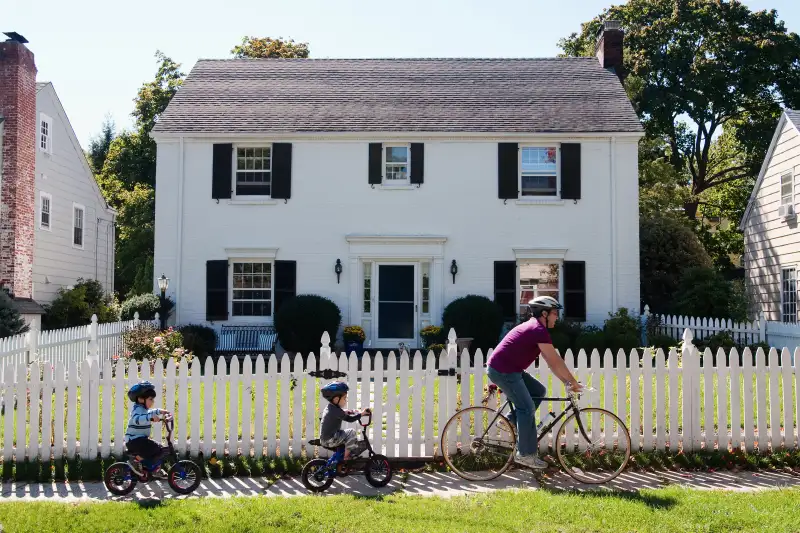 For first-time homebuyers who were pushed out of the market the last two years by surging prices and fierce competition, the new year may finally deliver the break they need to make a purchase.
Though rising interest rates may have cooled price appreciation down and increased inventory lately affordability will still be an obstacle for new buyers, according to economists from the real estate marketplace Realtor.com. So they'll have to house-hunt carefully.
What experts say
Flexibility on location will still be crucial for those looking to settle into their dream homes this year. But that doesn't mean having to compromise on quality of life, according to Realtor.com's new predictions for 2023's best markets for first-time homebuyers.
"There are markets where young buyers can find not just a relatively affordable home, but a neighborhood that offers a mix of economic opportunity and lifestyle amenities," Realtor.com Chief Economist Danielle Hale said in a news release.
Where to look
Realtor.com generated its ranking of this year's 10 best markets by looking at factors like population size, home sale inventory, local median listing prices, lifestyle amenities and job markets. Geared toward younger buyers, the locations that made the ranking offer plenty of food and drink options, affordability, shorter commutes and strong housing markets so buyers can get the most out of their investment.
These are the 10 best housing markets for first-time home buyers in 2023:
Portsmouth, Virginia
DeForest, Wisconsin
Windsor Locks, Connecticut
Gloucester City, New Jersey
Moore, Oklahoma
Magna, Utah
Eggertsville, New York
Watervliet, New York
Mattydale, New York
Somersworth New Hampshire
More from Money:
10 Cities Where Home Prices Are Rising the Fastest
Simple Ways To Invest in Real Estate
Here's a Key Sign the Housing Market Is Shifting in Advantage to Buyers