The 12 Cities Where Home Prices Dropped the Most in 2022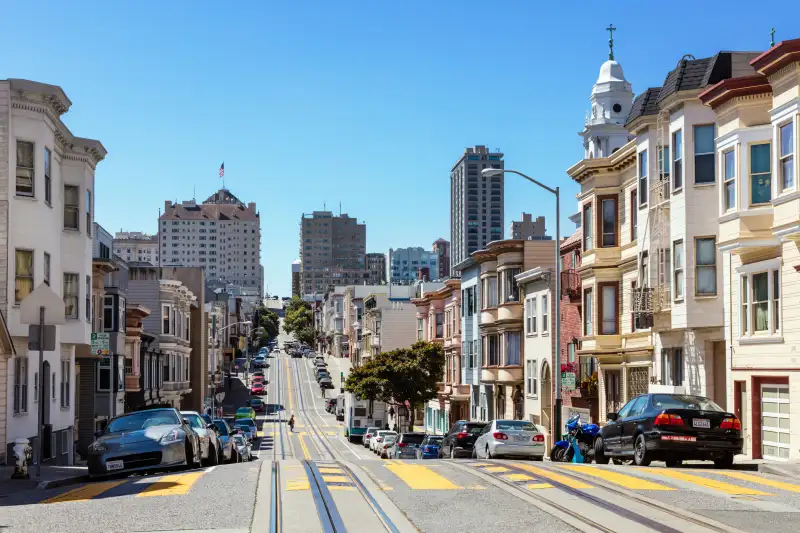 The second half of 2022 brought major changes for homebuyers. After two years of record-breaking growth, soaring mortgage rates threw a bucket of cold water on the red-hot market.
As the cost of borrowing rose, demand plummeted. Inventory levels nudged slightly higher, competition eased up, and sales slowed down as buyers backed out of deals and sat on the sidelines.
As a result, the double-digit price appreciation that characterized much of 2020 and 2021 ground to a halt. Experts are predicting that the housing market in 2023 will feature low inventory and home prices that level off or perhaps even fall. In some cities, that's already happening.
Where home prices are dropping the most
Here are the 12 cities (out of the 50 most populous cities in the United States) where home prices fell the most over the last year, along with the amount they fell, according to new data from real estate brokerage Redfin:
San Francisco, California: -10.4%
Sacramento, California: -6%
San Jose, California: -5.6%
Los Angeles, California: -5.4%
Detroit, Michigan: -4.6%
Oakland, California: -4.4%
Seattle, Washington: -4.2%
Pittsburgh, Pennsylvania: -3.9%
Austin, Texas: -2.9%
New York, New York: -2.8%
Phoenix, Arizona: -2.4%
Boston, Massachusetts: -2.2%
Five of the 12 cities are in California, which is home to some of the most expensive real estate markets in the country. Falling prices there could spell good news for buyers who can afford to borrow at today's rates.
But be wary — there are other forces at work in the market that will continue to make buying a house challenging. Seattle Redfin agent Shoshana Godwin believes the market will get a little more competitive in the months to come. "I expect new listings to remain scarce as homeowners hold onto low interest rates," she said in a blog post, "while the pool of determined buyers circle[s] the few homes that are available."
Will home prices keep falling in 2023?
Experts generally agree that home price growth will slow down on a national level in 2023, but there's no clear consensus about whether prices will actually fall.
Realtor.com chief economist Danielle Hale predicts that home prices will rise by 5.4% this year, for instance, while Taylor Marr, deputy chief economist at Redfin, forecasts that median home prices will drop by about 4% compared to 2022.
That difference of opinion underscores just how difficult it is to predict where the housing market is headed, as well as how important it is for buyers to understand the dynamics at play in their own local markets.
More from Money:
5 Expert Predictions for the Housing Market in 2023
Here's a Key Sign the Housing Market Is Shifting in Advantage to Buyers
Specialty Mortgage Products Promise Lower Rates and Fees — but Are They Safe?