Here Are the Top 10 Cities for First-Time Homebuyers in 2023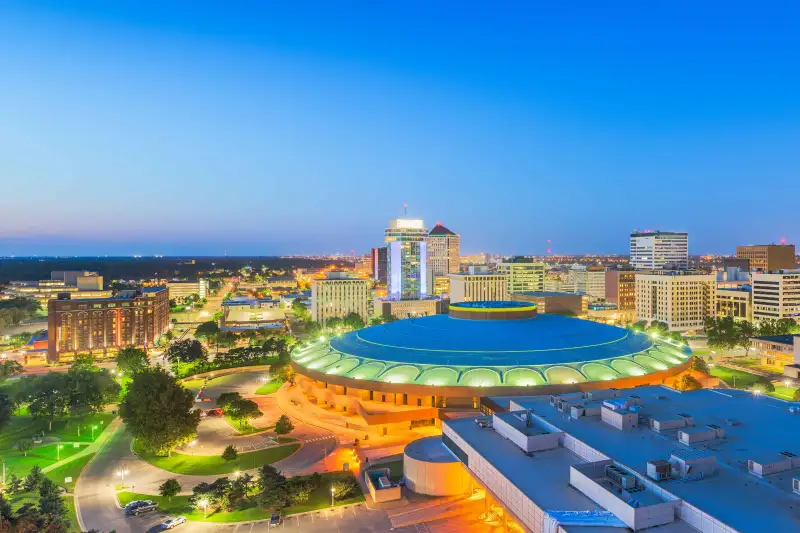 If you're hoping to buy a home in the near future, the recent housing market rollercoaster may have you worried about your chances of finding an affordable abode. But according to a report from real estate marketplace Zillow, becoming a first-time homebuyer in 2023 is an absolutely achievable goal... if you know where to look.
Zillow crunched the numbers to identify the best housing markets for first-time buyers in winter and spring 2023. The results — generated with data on mortgage affordability and rent affordability, the inventory-to-buyer ratio and how many listings have price cuts — just may help you find a hidden gem within your budget. Unsurprisingly, cities in the middle of the country are much within reach than coastal areas for buyers.
Topping the list is Wichita, Kansas, where there are an estimated 22 available homes for every interested buyer and about 22% of listings slashed their prices in October. Those factors mean first-time homebuyers have both options and bargaining power.
Zillow isn't the only one eyeing the Sunflower State. RealtyHop, another online real estate marketplace, has named Wichita the most affordable housing market in the country for four consecutive months.
Zillow's ranking also highlights Akron, Ohio, where there's much less inventory but residents only spend 25% of their income on rent (compared to 44% nationwide). The thinking is that the less someone spends on rent, the faster they can save up for a down payment. And that's a good thing.
"Affordability remains the No. 1 challenge for first-time home buyers," Amanda Pendleton, Zillow's home trends expert, said in a news release. "If they can overcome that significant hurdle, aspiring buyers have a better chance of landing a home than they've had in several years."
The best markets for first-time home buyers in 2023
Wichita, Kansas
Toledo, Ohio
Syracuse, New York
Akron, Ohio
Cleveland, Ohio
Tulsa, Oklahoma
Detroit, Michigan
Pittsburgh, Pennsylvania
St. Louis, Missouri
Little Rock, Arkansas
The takeaway? Affordability, especially for first-time buyers, will be key in 2023 — so it's more important than ever to be prepared.
"The 2023 housing market could become a 'nobody's market,' not friendly to buyers nor to sellers," Danielle Hale, chief economist for Realtor.com, said in a blog post. "Consumers who are ready for the challenge will need up-to-date information on market conditions, creativity and flexibility to adjust, and a healthy dose of patience in order to create success."
If you're ready to take the plunge, Money's First-Time Homebuyers Guide recommends you get your finances in order. Start by checking your credit — here are ways to improve your credit score, if needed — saving for a down payment and doing the math on how much you'll be able to borrow.
More from Money:
Your Home May Lose Value in 2023. Should You Worry?
Is the Real Estate Boom Over? 5 Housing Experts Predict Where Home Prices Are Headed