These 16 U.S. Cities Have the Lowest First-Year Homeownership Costs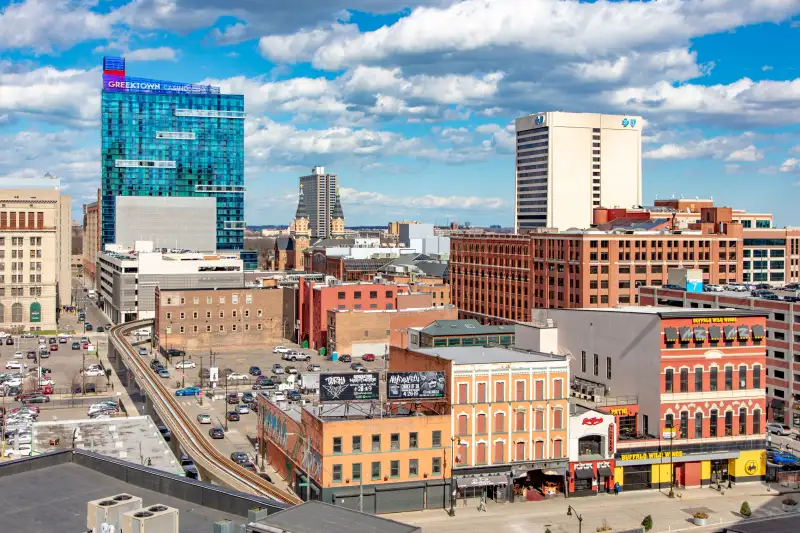 Homeownership is notoriously expensive, especially at first: New data shows that it can take anywhere from four to almost 25 years of savings just to cover the first year of home expenses.
Luckily, there are 16 markets in the 100 largest U.S. cities where you can expect to pay less than $80,000. And while home prices refuse to budge in favor of buyers, knowing which cities offer the most affordable post-closing expenses could be the deciding factor for those looking for a new place to call home.
What the data says
A report out Monday by real estate company Point2 estimates that the upfront costs of buying a home run upwards of $92,040 for a house bought at the median price of $425,674. This includes just the down payment and closing costs of the purchase. Additional recurring costs like property taxes, insurance and annual mortgage total $32,667 on average.
It also finds that of the country's largest metros, Midwestern cities have been emerging as more affordable markets than coastal cities in terms of home prices.
The report shows that both home prices and homeownership costs are more affordable in Midwestern markets: Homeownership costs there are five times cheaper than in some of California's top cities.
(Of the 15 costliest cities for first-year homeowners, 11 are in California. First-year costs in these metros range between $200,000 and $390,000.)
Alternatively, of the 16 cheapest cities for first-year homeowners, half are located in the Midwest. At the top of the list is Detroit, where total costs for the first year clock in at just over $25,000. That's over 10 times cheaper than the most expensive market (San Francisco). Point2 also notes that Detroit is the only city with a median home price under $100,000.
Here's the full list of the cities with first-year homeownership costs totaling under $80,000:
Detroit, Michigan
Toledo, Ohio
Cleveland, Ohio
Fort Wayne, Indiana
St. Louis, Missouri
Milwaukee, Wisconsin
Memphis, Tennessee
Wichita, Kansas
Tulsa, Oklahoma
Buffalo, New York
Louisville, Kentucky
Indianapolis, Indiana
Lubbock, Texas
Baltimore, Maryland
Oklahoma City, Oklahoma
El Paso, Texas
Bottom line
The Point2 report presents more evidence that the Midwest is building momentum as perhaps the most affordable region for homebuyers. However, it's worth keeping in mind that this affordability is only relative. Nine of the 16 cities listed are back to or above their previous all-time price highs.
Although they might be the most affordable places on the current market, don't expect to see a bevy of sales. The real estate industry is still racked with an inventory problem caused largely by would-be sellers being locked into much lower mortgage rates than are currently available, leading them to stay in their homes longer.
With the Federal Reserve resuming its interest rate hikes once again, mortgage rates are likely to stay inflated as it becomes more expensive for banks to borrow money. As such, we can expect mortgage rates to remain elevated, meaning little chance of a home sales boom any time soon.
More from Money:
Homeowners With This Mortgage Rate Are Twice as Likely to Sell
Most Middle-Income Earners Are Missing out on an Easy Way to Boost Their Savings
Why Americans' Confidence in a Comfortable Retirement Is Dropping