Why Americans' Confidence in a Comfortable Retirement Is Dropping
Money is not a client of any investment adviser featured on this page. The information provided on this page is for educational purposes only and is not intended as investment advice. Money does not offer advisory services.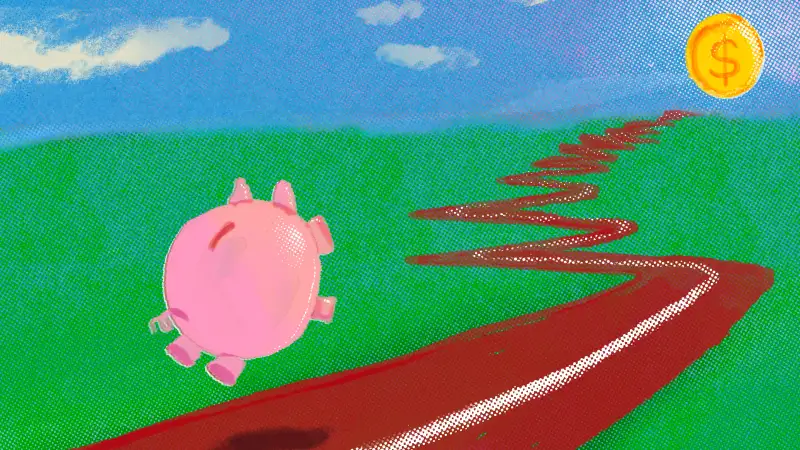 Just over half of Americans think they're on track for a comfortable retirement.
That's according to new research from investment giant BlackRock, which released a report this week that not only shows a rapid drop in workers' confidence toward retiring but also indicates employers themselves are becoming less confident in the plans they offer. However, while confidence has dropped quickly over the last year, the company says a change in portfolio management strategy and a renewed trust in advisors could be what restores it.
What the data says
According to BlackRock's newest Read on Retirement report, 56% of Americans feel they're on track to retire comfortably, meaning they believe they'll have enough money saved to accommodate the lifestyle they want. The newest figure makes for an 11-percentage-point drop since 2022's survey.
The two largest concerns propelling this decrease in confidence are worries that market volatility will impact their savings — a fear shared by 93% of respondents, per BlackRock — and high levels of inflation eating into their balances — shared by 86%.
Key context
The poll was conducted between March and May, before inflation dropped to its current level of 3%. But the inflation rate is still above the Federal Reserve's 2% target, meaning many consumers are continuing to deal with a heightened cost of living.
Retirees, too, are suffering as Social Security payments fail to match inflation. The Fed's hikes also tend to have a negative effect on the stock market because they make borrowing money more expensive for companies and consumers, which could continue the volatility keeping Americans on edge.
The report says that savers aren't the only ones concerned: About 37% of employers say they are confident their plans enable employees to know how much of their balance can be spent each year in retirement. That's a significant drop from the 61% of employers that told BlackRock they felt confident in 2020.
How to fix it
In helping to right this sinking confidence, active management could be key. Almost 8 in 10 employees say they would be interested in turning to actively managed funds, which see a higher frequency of trades than typical passive funds in order to achieve better returns.
On that note, access to professional investment advisors can be another important aspect of bolstering confidence. Of the respondents who feel that they are on track for retirement, 30% say that access to an advisor is a primary reason why.
More from Money:
Will You Have to Work Forever? 1 in 5 Americans Think They'll Never Retire
Health Care Providers Are Pushing Medical Credit Cards — Here's Why You Should Avoid Them
How the Restart of Student Loan Payments Could Hurt (or Help!) Your Credit Score