5 Trends That Changed the Face of Real Estate in 2014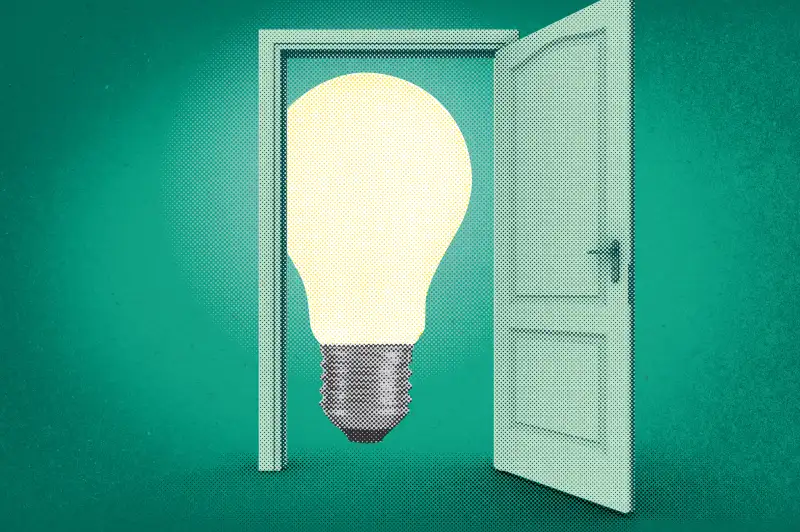 Money (photo illustration)
Every year, there are innovators who come up with fresh solutions to nagging problems. Companies roll out new products or services, or improve on old ones. Researchers propose better theories to explain the world. Or stuff that's been flying under the radar finally captivates a wide audience. For Money's annual Best New Ideas list, our writers searched the world of money for the most compelling products, strategies, and insights of 2014. To make the list, these ideas—which cover the world of investing, retirement, health care, tech, college, and more—have to be more than novel. They have to help you save money, make money, or improve the way you spend it, like these five real estate trends.
Best Trend for Energy Efficiency
Thanks to better manufacturing methods, the cost of residential solar panels has fallen about 7% per year since 2000, says the Department of Energy. And that's not the only thing making solar look like a brighter choice.
Better financing options: Low-interest, no-­money-down solar loans are now offered by lenders such as Admiral Bank, credit unions, and through major solar-panel sellers like SolarCity. (Energysage.com/solar lists the options.) David Feldman, senior financial analyst for the National Renewable Energy Laboratory, ran the numbers to compare loans to leasing, long the most popular way of going solar. He says a typical system, which might lease for $168 a month over 20 years, would cost $136 or less per month with a loan.
Improved resale value: A study by Lawrence Berkeley National Laboratory found that homes with owned, not leased, solar panels could sell for almost $25,000 more than comparable non-solar homes.
Best Price Cut to Root For
Home prices rise, home prices fall, but the commission you pay to sell has barely budged from 5% or so. (That's split between listing and buyer's agents.) A few years ago it looked like new competitors might change the status quo, but the housing crash seemed to slow progress down. Now price-cutting may be picking up again: In October the brokerage Redfin cut its already low 1.5% fee to list a home to just 1% in the D.C. area. Let's hope this move is a sign of more competition to come.
Best New Reason You May Finally Qualify for a Mortgage
That all-important three-digit score that determines how much you'll pay to borrow money got an overhaul in 2014, which should mean a higher score for some consumers. Fair Isaac, which computes the most commonly used credit score, the FICO score, announced it would no longer ding borrowers who had a bill sent to collections if the balance was later paid or settled. Previously, even those paid accounts had remained a blemish for up to seven years.
The new formula will also give less weight to unpaid medical bills that end up in collections, in part because that can happen by accident when a patient believes the insurer covered the cost. More than one in five Americans will be contacted by a collection agency for medical bills this year, according to NerdWallet. If you have a single medical bill in collections, and no other blemishes, you can expect to see a 25-point jump in your score.
Best Tip for Advertising Your Home Sale
"One of the things younger buyers say is important to them is that the house has great cell coverage," says Richard Davidson, CEO of Century 21 Real Estate.
Most Shocking True Confession
"I recently tried to refinance my mortgage, and I was unsuccessful in doing so … I'm not making that up," said Ben Bernanke, former chair of the Federal Reserve, on how banks may be making it too hard to get a mortgage.