Why Low-Income Shoppers Actually Pay More for Groceries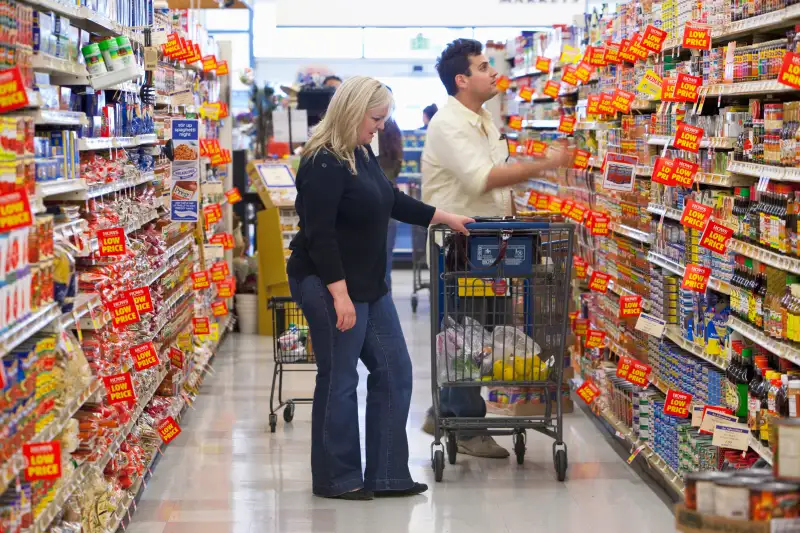 Bravo—Bravo via Getty Images
The lower your income, the harder it is to stretch a dollar.
That's the theory behind a recent working paper from the University of Michigan, which shows how low-income shoppers often find themselves unable to take advantage of money-saving strategies like the limited-time offer and buying in bulk, the Atlantic reported.
The researchers analyzed seven years of data on toilet paper purchases—selected because it's often sold in bulk and it's non-perishable—made by more than 100,000 American households. They found that high-income households, or those making $100,000 or more a year, bought toilet paper on sale 39% of the time, while low-income households (those making $20,000 or less a year) did so just 28% of the time. High-income households were also more likely to buy more rolls of toilet paper at a time, which translates to savings on each roll as well as fewer trips to the store.
"Low-income households are less likely to use these strategies even though they have greater incentives to do so," the researchers wrote.
That's because what matters most to low-income households is how much cash is on hand when a deal surfaces. Because low-income shoppers don't take full advantage of sales and buying in bulk, they wind up paying about 6% more per sheet of toilet paper than high-income households.
Indeed, the research found that during the first week of the month, when many workers' paychecks arrive, low-income households were more likely to buy toilet paper on sale and in bulk--to the point that the per-sheet premium they'd been paying compared to richer shoppers dropped by 30%. In other words, when finances loosen even just slightly, poorer shoppers start to make more cost-effective financial decisions.
Additionally, the data suggests that consumers of varying income levels are also buying products in different stores. The fact that the price per sheet of toilet paper is more expensive at corner stores than at warehouse stores like Costco and Sam's Club, where the average customer tends to be wealthier, exacerbates the disparity.