Luke from Gilmore Girls Is Starting His Own Coffee Brand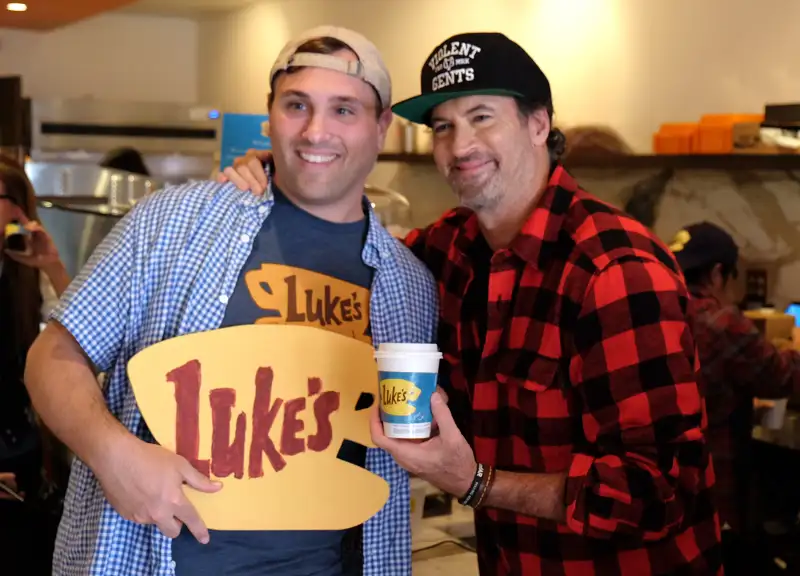 Sarah Morris—Getty Images
It looks like Luke will start serving his famous coffee outside of Stars Hollow.
Actor Scott Patterson is following the lead of his famous Gilmore Girls character Luke by starting his own coffee brand, he told Wealth Management.
"Quality coffee is something that I am obsessed with," Patterson said. "It's the thing I look forward to every morning and throughout the day and throughout the evening and throughout the middle of the night."
Patterson said the brand is almost ready to launch but that he wants "to have our ducks in a row before we come out." The brand doesn't appear to make any Gilmore Girls references yet: It will be called Scotty P's Big Mug Coffee, Patterson said.
Patterson recently made an appearance at a pop-up "Luke's Diner" — one of many used to promote Netflix's Gilmore Girls: A Year in the Life — in October, serving coffee in Luke's diner cups while wearing the character's signature flannel shirt.
//platform.instagram.com/en_US/embeds.js
And Patterson's coffee obsession doesn't stop at his upcoming brand and years as the coffee-pot-bearing Luke. He's currently on tour for his music site, SmithRadio, where he's performing at coffee houses around the U.S. (And fans can win "a coffee break with Scott" when they purchase tickets.)
It is unclear where or when Patterson's coffee will be on sale, but it's likely he's hoping to find customers as loyal as Lorelai.