The Hot New Luxury Car Isn't a Car at All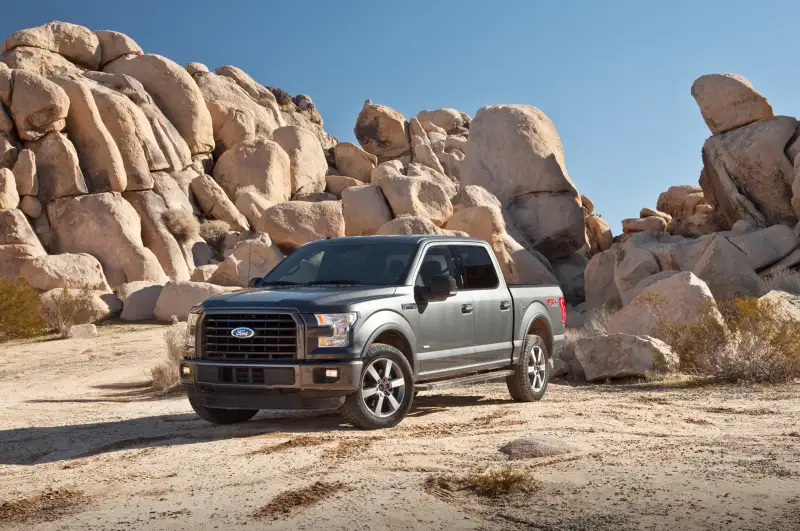 The blue-collar, middle-class, mid-priced pickup truck still exists. But it's becoming more the exception than the rule.
In June, the average price paid for a new Ford F-series truck—the best-selling vehicle in America for more than three decades—topped $44,000, an increase of $3,600 over last year.
That's the average price per transaction, mind you. As the Wall Street Journal noted, many Ford trucks are priced well above average, and a new Ford F-150 Limited model will hit the market later this year with a sticker price above $60,000, "a larger starting price than a Porsche Cayenne sport-utility vehicle."
The fancy new Ford pickup will have "fiddleback eucalyptus" wood trim and massaging seats, among other features. What's perhaps more surprising than the fact that such amenities are available with what has traditionally been the vehicle of choice in blue-collar Middle America is that the high price point for Ford's pickups is hardly an anomaly.
In 2011, 29% of heavy-duty Ram pickup trucks sold for $50,000 or more, up from 22% the year before. The Laramie Limited trim Ram 3500 truck starts at roughly $55,000, and has an MSRP over $70,000 once all the extras are added in.
Data collected by The Wall Street Journal indicate that the average transaction prices in 2015 for the Ford F-150, GMC Sierra 1500, and Chevrolet Silverado 1500 are all above $40,000, and 22% of pickup trucks are selling for more than $50,000. That's up from just 9% of pickups being purchased for $50,000 or more in 2010.
What's more, the average prices for the pickups mentioned above are up roughly 50% compared to the typical prices paid for these models as recently as 2005.
Rising pickup prices, as well as pickups and SUVs accounting for a larger percentage of overall sales, have pushed overall average new car transaction prices upward. In June, the average new vehicle purchase price was $33,340, according to Kelley Blue Book. That's an increase of 2.5% over the same month in 2014. The average price paid in June for a Ford, mind you, was up 4.6%, thanks partly to an increase in those pricey pickup purchases.
As for why so many drivers are interested in trucks that cost more than a Mercedes or Lexus, some auto experts see the luxury pickup as the perfect option for well-heeled but down-to-earth business owners who want to splurge and show off while staying true to their roots. "These are successful blue-collar entrepreneurs," John Krafcik, president of the car-buying site TrueCar.com, told The Wall Street Journal. "There is a lot of social status and manufacturers have found a way to tap into it."