Lyft Just Launched a New Casual Carpool Service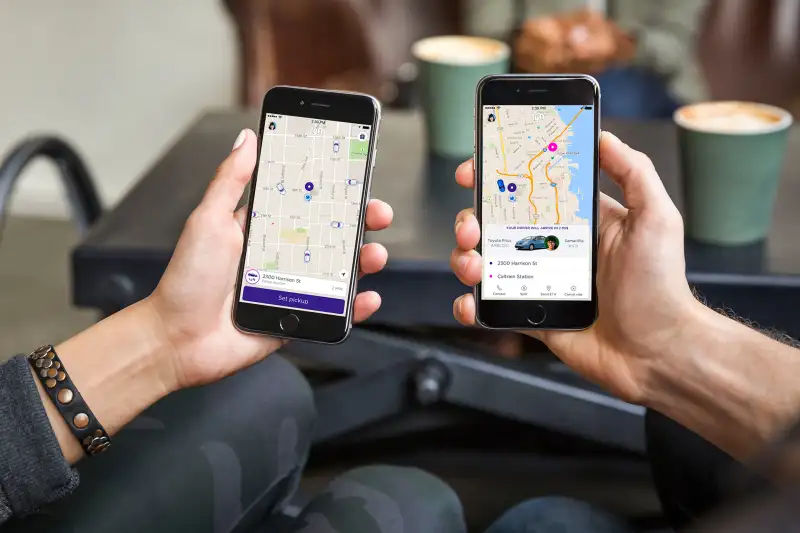 If you've ever wished you could get paid to commute to work, you might be in luck: Lyft has announced a new carpool service that will give you cash to pick up another commuter on your way to work.
Unlike Lift Line, which the ridesharing service launched in 2014, Lyft Carpool drivers can only pick up one passenger per trip. The app automatically matches riders with drivers and is only available in the San Francisco Bay Area for now. The first Lyft Carpools will operate along Highway 101 between San Francisco and Palo Alto. Lyft Carpool drivers sign up by the ride to pick up fellow commuters, so there's no long-term commitment.
The company says drivers can earn up to $10 a trip, or $400 a month, for shuttling passengers.
Even if you're not behind the wheel, the service could save you money on your commute: The price of a ride ranges from $4 to $10. In order to hail a ride, users tell the app when they want to arrive at work, and it then will connect drivers and passengers with similar destinations and arrival times. It will also provide both parties with a way to rate one another, as well as with a secure messaging platform.
The service will only be available in the Bay Area for now, though Lyft hopes to expand it to other areas. Meanwhile, the launch represents another move in the company's battle with Uber and other ride-sharing services to offer the cheapest trip. In 2014, Uber announced the launch of Uberpool, which allows Uber drivers headed in similar direction to share a car, promising prices than are up to 50% cheaper than UberX rides.
An added perk is that Lyft Carpool drivers, unlike Lyft Classic and Lyft Line drivers, will not be required to feature the "pink mustache" in their vehicles.
If you would like to become a Lyft Carpool driver, you can sign up here.