Buy a Lyft Gift Card on Your Morning Starbucks Run and You'll Get This Perk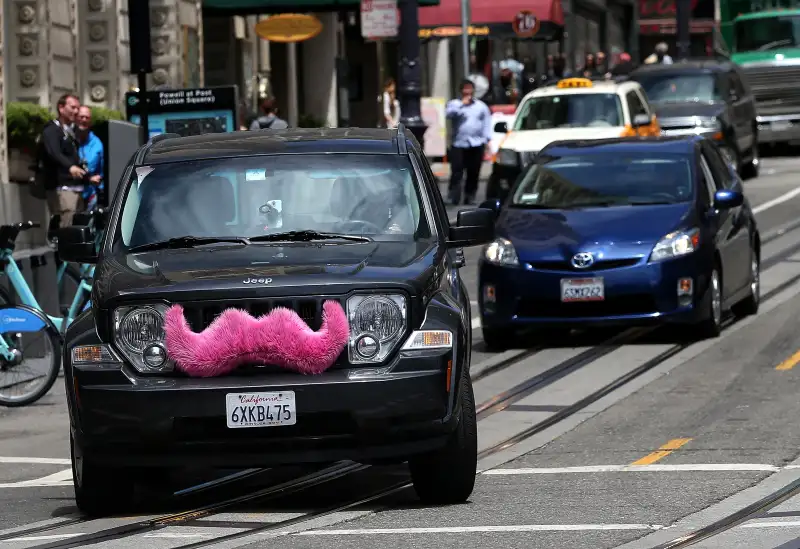 Justin Sullivan—Getty Images
If you're looking for the perfect gift for your favorite urban-dwelling, coffee-drinking friend, you can now buy him a free ride on Lyft at your neighborhood Starbucks. What's in it for you? For every $20 Lyft gift card you buy, the coffee chain will give you a $5 Starbucks card for no extra cost.
The ride-sharing company will begin selling $20 gift cards at some Starbucks locations next week, CNBC reported. For the next few months, riders who are also My Starbucks Reward members will also earn five stars toward free food and drink at the coffee chain if they use Lyft between 5 a.m. and 10 a.m. Monday through Friday. Meanwhile, first-time Lyft users who link to their Starbucks accounts will automatically receive 125 stars, which earns them one free food or drink item.
Read More: Lyft Just Launched a New Casual Carpool Service
This partnership isn't the first time Lyft has teamed up with Starbucks. It provided ride services for baristas last year and gave perks to Lyft drivers and Starbucks reward program members.
The move comes as Lyft is trying to increase growth and claim market share from ride-sharing rival Uber. Lyft told investors that July was a record month for the company in terms of the number of rides it logged, the number of new passengers and drivers, and active passengers and drives, Re/code reported.
The collaboration is designed to appeal to the high volume of both Starbucks and Lyft customers in urban areas. "There are lots and lots of Starbucks stores in the cities that Lyft operates, and we know that people are taking Lyft rides to and from these locations," Oliver Hsiang, Lyft's vice president of partnerships, told CNBC.
The physical gift cards -- marking the first time a ride-sharing has introduced such a product -- is intended to allow Lyft to gain exposure to customers who might not be familiar with the company. For those customers who prefer to remain digital, however, Lyft is offering the option to give referral codes to friends and family, which they can use to join the app and get a free ride.