The Big Reason You Once Went to the Mall Is Rapidly Disappearing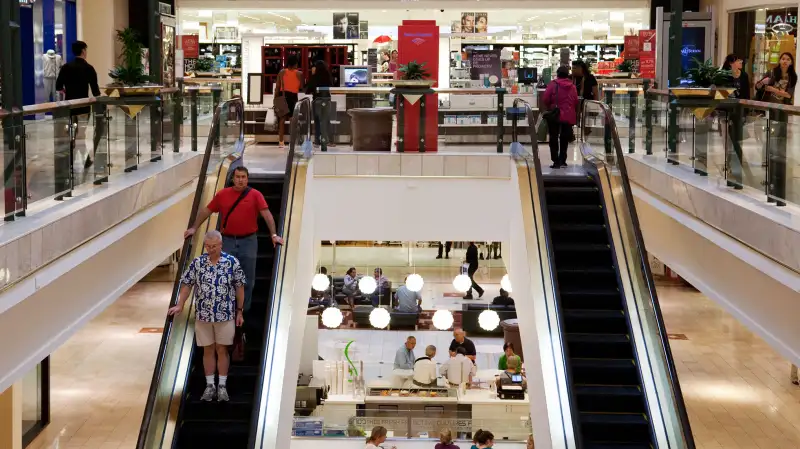 It probably won't shock shoppers to learn that any day now, Macy's is expected to announce the locations of 40 stores it will close in early 2016. What may come as a bit of a surprise, though, is that the closures probably represent only the tip of an iceberg that will dramatically change traditional American malls from coast to coast.
The Cincinnati Enquirer reported over the weekend that if current shopping trends continue, Cincinnati-based Macy's is likely to shutter one-quarter of its roughly 800 stores over the next few years. "That would mean cutting a few hundred stores instead of 40," the Enquirer noted.
Meanwhile, closures of other middle-class department stores like Sears and J.C. Penney have become routine. Even Target has announced a few different rounds of store closures. And the malls that these stores used to "anchor" are changing accordingly. "Malls just don't need the big anchors to drive traffic like they used to," retail analyst Jeff Green said at a conference in New York last month. "You're seeing centers that used to have four anchoring department stores get away with just one."
We've also been seeing the disappearance of department store brands period. Keith Jelinek, senior managing director for FTI Consulting, told the Philadelphia Inquirer that whereas about 20 department store brands were anchoring U.S. malls 15 years ago, today only eight department stores are left. What's more, he sees "a strong market for integration with mergers" in the year ahead.
The reasons for the mergers, and the struggles of middle-class department stores in general, are well chronicled. For the most part, department stores have been painted as boring, overpriced, middle-of-the-road, and inconvenient compared to the other options out there. Essentially, Sears, Macy's, and J.C. Penney are getting squeezed out by the competition—namely 1) Amazon, which recently announced a completely expected epic holiday season for sales; 2) off-price outlets like Ross Dress for Less and T.J. Maxx; and 3) cheap fast-fashion apparel retailers like H&M and Primark. It seems particular fitting that the immense, 80,000-square-foot new Primark, which opened around Black Friday at the King of Prussia Mall outside Philadelphia, is occupying a space where a Sears used to serve as the anchor.
Department stores are responding to low-cost competitors by launching off-price retail stores of their own and by pushing web sales and discounts hard. Yet the pressure felt by Macy's and the like isn't coming solely from retailers in the lower tier of pricing. High-end malls with anchors like Nordstrom and smaller storefronts featuring luxury brands such as Louis Vuitton are actually booming at a time when middle-class shopping centers bookended by Sears and Macy's are struggling.
Overall, shoppers today are less likely to think there's a purpose to browsing in an all-purpose store like Macy's or J.C. Penney—not when Amazon, H&M, or Nordstrom have more exciting options and more appealing shopping experiences. The idea of a middle-class anchor store, then, is changing. Once, these stores were anchors that pulled in shoppers like magnets. Nowadays, having Macy's or Sears as an anchor is arguably a bad thing; it's keeping the mall stuck in the past, preventing it from being where shoppers want to go.