A Middle Class Retailer that's Actually Thriving
Money is not a client of any investment adviser featured on this page. The information provided on this page is for educational purposes only and is not intended as investment advice. Money does not offer advisory services.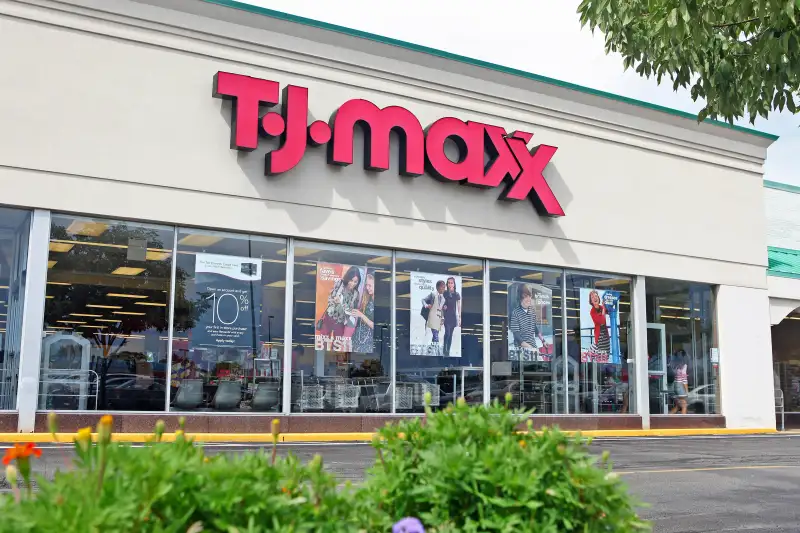 Tim Boyle—Bloomberg/Getty Images
The Pro: John Crowley, co-manager of the Eaton Vance Focused Value Opportunities fund (Ticker: EAFVX).
The Fund: Eaton Vance Focused Value Opportunities is a concentrated portfolio that only invests in around 30 value-oriented blue chip stocks. The fund has beaten around two-thirds of its peers over the past one and three years, according to Morningstar.
The Pick: TJX Companies
The Case: TJX, the retailer behind bargain behemoths such as T.J. Maxx, Marshalls and HomeGoods, is a different type of discounter. The company not only gets brand-name apparel and home decor directly from manufacturers (in some cases buying cancelled orders and overruns), it also buys from wholesalers and other retailers looking to move excess inventory at discounted prices. The combination of high-end brands—think Diane Von Furstenberg tops and Helmut Lang sweaters—coupled with bargain-basement prices makes the company appealing in both favorable and unfavorable economic conditions.
That's certainly been the case in recent years, as revenue growth at TJX has far exceeded that of other big retailers in recent years, including Target , Walmart , and Macy's .
TJX Revenue (Annual YoY Growth) data by YCharts
Strategy:
Crowley says the company owes its success in large part to its smart, sturdy business model, selling heavily discounted brand name apparel and home decor. The off-price retail model is hardly new. Its roots date back to the old Filene's Basement, and you can see traces of it in online retailers such as Overstock.com . What is rare is TJX's ability to pull it off on such a grand scale. The company has more than 3,200 stores globally, versus fewer than 2,000 for Target.
Plus it's no easy feat to generate returns on par with TJX, says Crowley. For instance, Crowley points out that TJX's return on equity—which is a popular gauge of measuring a business's profitability and efficiency—is over 50%. That compares favorably to the 16% average ROE for companies in the S&P 500.
It also compares favorably to other retailers:
TJX Return on Equity (Annual) data by YCharts
Speed:
One possible downside to the way TJX sources its merchandise is that clothes sometimes come in limited quantities, colors or sizes. Yet the company has managed to turn this into an advantage. Limited inventory means merchandise moves through TJX stores rather quickly. In many cases racks of clothes are even put on wheels.
The chart below shows just how much faster inventory churns at TJX than at Macy's, Kohl's, and J.C. Penny's.
TJX Inventory Turnover (Annual) data by YCharts
"The merchandise turns over so quickly that it keeps the traffic and sales moving," says Crowley. It also creates a "kind of a treasure hunt mentality," he adds. Indeed, bargain-hunters know they're likely to find something new with every visit — and if they don't move fast to purchase, they could miss a deal.
Online, T.J. Maxx replicates the same feeling of urgency and treasure hunting for customers. Items almost out of stock are labeled with a bold red "almost gone" sticker. And for high-end designer items, shoppers can click a "reveal designer" button that adds a touch of drama to the moment where you uncover that that $499 leather purse is Gucci, or those $629 platforms are Jimmy Choo.
Scale:
TJX has enormous reach, buying from 16,000-plus manufacturers in more than 75 countries. Its closest true competitor, Ross Stores , is five times smaller.
Scale is important, especially for future earnings growth. TJX has more than 3,200 stores in the U.S., Canada and Europe. Of those, only about 370 are in Europe, where Crowley sees particularly strong growth potential. "They will continue to grow as their value proposition resonates loudly and more clearly over there," says Crowley.
And as TJX gains traction overseas, its business model could work in more varied international markets like Latin America and Asia, says Crowley.
True, TJX stock reflects that potential, as the stock's price/earnings ratio is around 18.5, versus 17 for Ross.
The company's earnings, though, are growing faster than many of its rivals, as are its dividends. Crowley notes that TJX has boosted its dividends by an average of 22% annually for the past five years.