How to Get Tickets for the Made in America Festival Before Everyone Else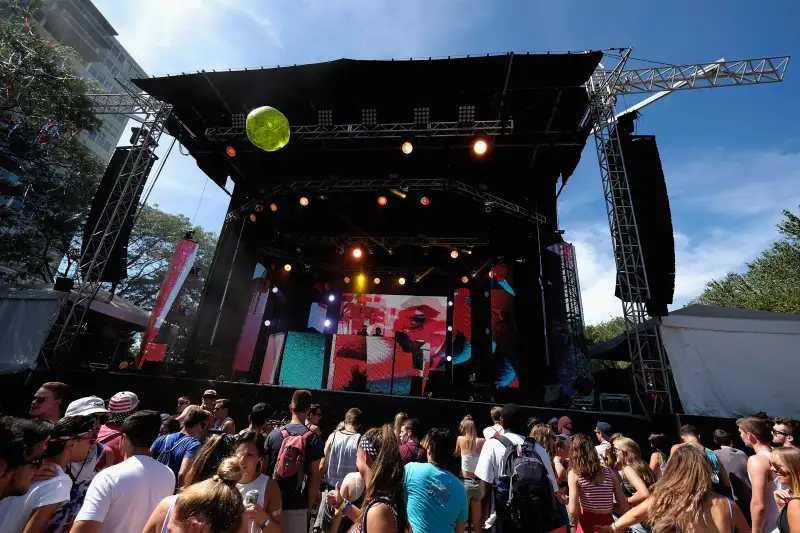 Dimitrios Kambouris—Getty Images for Anheuser-Busch
Jay Z and Budweiser's "Made in America" festival is on its way to becoming one of the most buzzed about events of the summer. On Monday, Rihanna and Coldplay were announced as headliners for the two-day event, which takes place in Philadelphia over the Labor Day weekend.
Other acts include Two Chainz, Lil Wayne, Chance the Wrapper, A$AP Ferg, Edward Sharpe and the Magnetic Zeros, Grimes, DJ Khaled, Travis Scott, and many more. The festival, which brings together some of the biggest acts in music, is in its fifth year. In 2014, it brought the city of Los Angeles $14.7 million in local spending, according to an economic analysis.
If you don't want to miss out on tickets, there's a way to purchase them days before anyone else. While tickets go on sale on Ticketmaster and Live Nation next Monday, June 27, there's a way to avoid the frenzy and pick up tickets Wednesday (June 22): By subscribing to Tidal, the streaming service everyone loves to hate. According to the festival's website, two-day pass pre-sale tickets will be available starting at 10 a.m. Wednesday on the streaming service. Last year, tickets averaged around $140 per day, according to Yahoo Finance.
Jay Z is no stranger to using big musical events to attract subscribers to his streaming site. Rihanna, Kanye West, and Beyoncé have all had albums drop on the site before they appeared on any other platform, while Beyoncé's visual album Lemonade first appeared there (as well as on HBO), as did tickets to her Formation tour.