Mario Batali Is Stepping Away From a Multimillion-Dollar Empire. Here's What We Know About His Money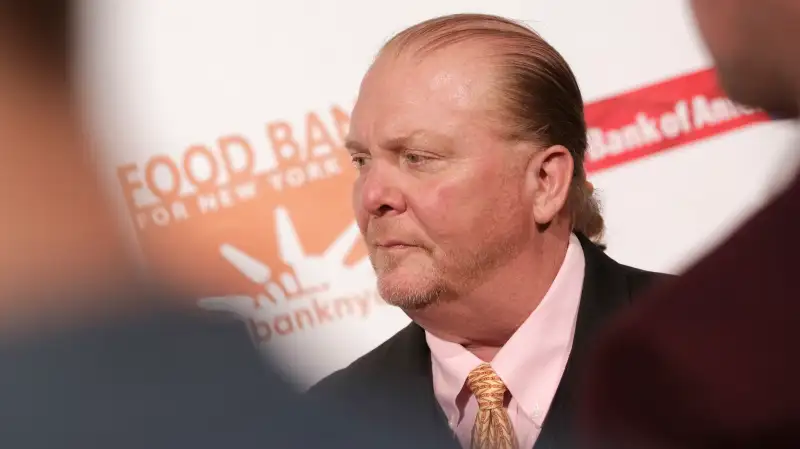 Brent N. Clarke—Brent N. Clarke/Invision/AP
Chef Mario Batali, best known for his restaurant empire and his role as co-host on ABC's The Chew, is stepping aside from the company and show that made him one of the highest-paid chefs in the industry.
Four women—three of whom worked for him in some capacity—told Eater that Batali engaged in sexual misconduct over a period of decades. Batali did not deny the allegations. In a statement to Eater, he said that "much of the behavior described does, in fact, match up with ways I have acted."
The Food Network announced it is halting production of its reboot of Molto Mario, the show that helped make Batali a household name.
On Tuesday, Italian megamarket Eataly, in which Batali has a stake, announced it would be removing the chef's product's from its shelves, Eater reported. Other Batali-owned restaurants are doing the same, Eater said.
Batali is the latest high-profile man whose lucrative career is in tatters due to alleged misbehavior. In 2012 Forbes estimated Batali's net worth at $13 million—5th among all chefs on the list that year. But his wealth and power have certainly increased over the last five years.
"I don't even know how much money I have in the bank, but I have enough to continue to live a great lifestyle and I'm not that worried about it," Batali said in an interview earlier this year.
Here's what we know about Mario Batali's net worth, real estate, and money.
His Restaurant Empire
Josh Haner—The New York Times/Redux Pictures
Batali, 57, opened his first restaurant, Pó, in Manhattan in 1993 after borrowing money from his then-girlfriend and current wife, Susi Cahn, an heiress to the Coach handbags fortune. Six years later he opened Babbo, which became his trademark restaurant when it earned three stars from the New York Times; it also earned a star from the Michelin guide. He was named GQ's 1999 Man Of The Year in the chef category.
After the success of Babbo, he formed Batali & Bastianich Hospitality Group with fellow chef Joe Bastianich. In 2012 the group reported $250 million in annual revenues from approximately 30 restaurants worldwide. That was thanks in part to Batali's stake in Eataly, which now has multiple locations across the U.S.
In 2012 Batali agreed to a $5.25 million settlement in a suit filed on behalf of employees who said they were missing tips.
TV Fame & Celebrity
©Food Network—courtesy Everett Collection
Batali's net worth first comfortably reached seven figures when his show Molto Mario, which premiered in 1997 on the then-fledgling Food Network, took off. It ultimately ran for 10 seasons and featured guests like rock band REM's lead singer Michael Stipe.
Batali also became a fixture on Food Network's Iron Chef series.
In 2011 he launched a new cooking show, The Chew, on ABC (the name is a play on The View, whose time slot precedes it). Vanity Fair reported in 2012 that Batali was earning about $6,000 per episode of The Chew; the show has had seven seasons with hundreds of episodes each season featuring guests like Michelle Obama and Patti Labelle. The official The Chew cookbook is Batali's most-reviewed publication on Amazon.
From Cookbooks to Crocs: Batali's Massive Brand
Jeff R. Bottari—Getty Images
In 2005 Batali received a $1 million book advance to write the cookbook Molto Italiano. Batali also has licensing agreements for a galaxy of products ranging from his trademark Crocs to NASCAR tailgating accessories. An Amazon search for Batali merchandise yields nearly 900 results. His cast-iron skillets sell for hundreds of dollars, and his pasta sauces can be found in major supermarkets.
He's authored numerous other books, including Spain...A Culinary Road Trip, which was written with Gwyneth Paltrow.
Vacation House, Philanthropy, and Golf
Gary L. Howe—The New York Times
Batali is known for a luxurious vacation house on the eastern shore of Lake Michigan, which he regularly visits with his wife, who attended the University of Michigan, and their two children.
Batali also created the Mario Batali Foundation to help feed children and teach them literacy skills. The foundation's galas have hosted various actors, rockers, and celebrity chefs. Batali was also asked to cook a state dinner when a delegation from Italy came to the White House.
He is also a serious golfer, playing "any given week" in summers, according to Bloomberg. "Batali's regulars include Jimmy Fallon and Michael J. Fox, though George Stephanopoulos makes the occasional appearance," the news site said.
This post has been updated.