Here's Why Some Smokers Could Be Awarded $25 Apiece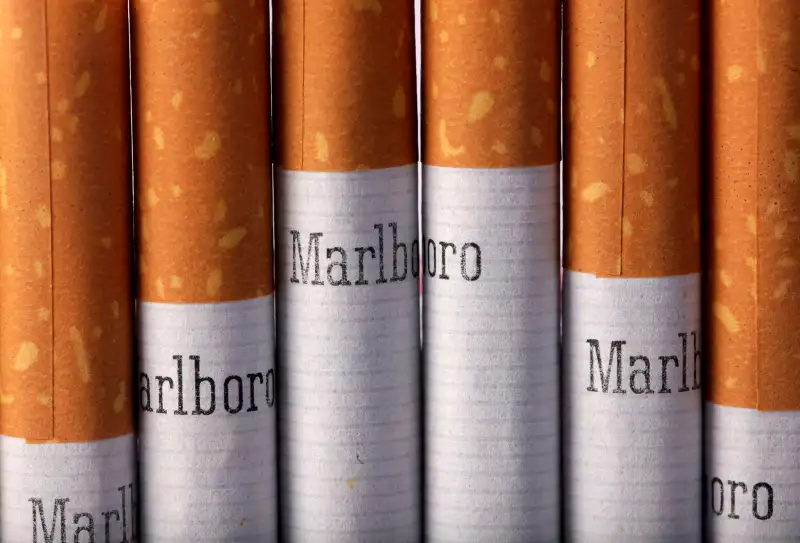 Bloomberg—Bloomberg via Getty Images
If you smoke Marlboro Lights, the check could be in the mail. Almost 200,000 smokers will get $25 apiece, plus interest, according to a judge's decision on a class-action lawsuit that's been dragging on for 17 years. It's a far cry from the $600 million plaintiffs were seeking from Philip Morris USA, a division of tobacco giant Altria Group.
A Massachusetts judge ruled on Monday that Philip Morris will have to pay just under $5 million plus interest for tricking customers into thinking that they were getting a safer cigarette when they bought Marlboro Lights. The damages, though, only relate to claims that the plaintiffs overpaid for their smokes. The judge declined to address the potential cost of other harmful effects customers might have suffered by thinking they were smoking something safer.
"Although Marlboro Lights were just as harmful as Marlboro Reds, the judge wrote, 'I have no evidential basis for quantifying the actual damages of each class member,'" Bloomberg reported, adding that plaintiffs plan to appeal the decision. Once all 17 years' of interest on the $4.97 million award is included, the total comes to $15.1 million, which the plaintiffs contend is a fraction of the profits Philip Morris made by marketing light cigarettes to smokers.