How We Talk About Money: Advice From 3 Real Married Couples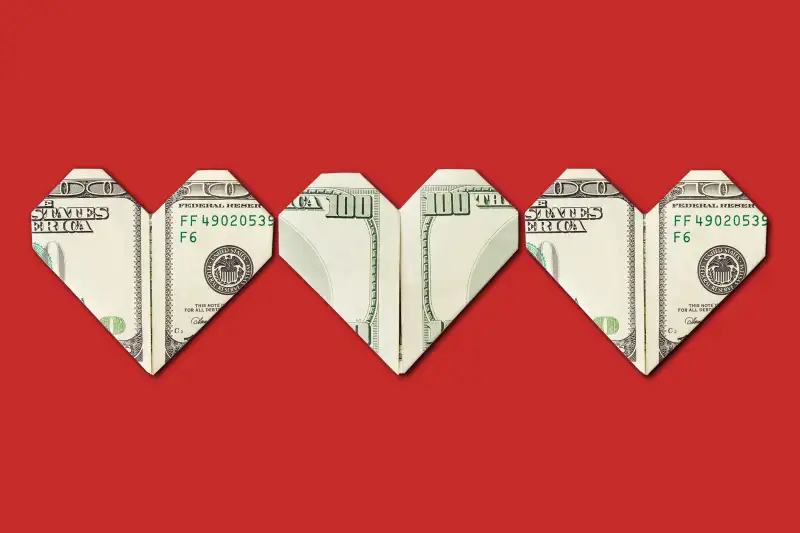 For married couples, the period after the honeymoon is often when the rubber meets the road. And often, the real-world strains revolve around around money. In fact, according to a survey by SunTrust Bank, money is the No. 1 cause of stress in relationships, and having financial arguments is the top predictor of divorce, a separate study by Kansas State University found.
On the flip side, a Money survey revealed that couples who trust their partner with finances felt more secure, argued less, and had more fulfilling sex lives. So start talking. (We've got a few tips here.) These three married couples, from all different stages in life, offer their advice on the right questions to ask and the pitfalls to avoid.
---
Bob and Sue Saumur
courtesy of Sue and Bob Saumur
Ages: 72 and 73
Married: 48 Years
Hometown: Champlin, Minn.
The most important thing Bob learned from occasional money arguments with Sue: It's not really about the money. "It's about how the person looks at life and what his or her priorities are," he says.
Their first money clash centered on what home repair they should make with a bonus Bob earned. He wanted a water softener. Sue wanted new carpeting. "We ended up flipping a coin, but I couldn't understand why she didn't agree with me," recalls Bob. "It was only later as we talked it over more that I realized her wanting carpet was really about the health of our child, who was just then starting to crawl."
Now Bob and Sue try to dig deeper when they don't align on a purchase or goal to get at the heart of why something is so important to the other. Plus, "you have to be willing to let the other person have their way sometimes, even if you think you're right," Bob says. "You can't always win and take priority in a relationship."
---
Erik Hansen and Sejal Madhubhai
Wander in Light Photography
Ages: 31 and 26
Married: 8 Months
Hometown: Orlando
When Sejal married Erik, she experienced an unexpected downside to their union. "I'm a student and so make a lot less than Erik, and that pay disparity gets to me," she says. Sejal, who is working part-time while applying to Ph.D. programs in curriculum and instruction, feels guilty at times for spending money, since she knows Erik, a restaurant manager, will foot much of the cost.
To make it more comfortable, they divvied up the bills so that they share four main categories of household responsibilities. Sejal pays the rent and utilities. Erik pays more in dollars, taking care of credit card and health insurance payments.
They've also found that staying on top of their tight budget is easiest when they can track all joint and separate accounts 24/7 through budgeting app Mint. "It's too easy to swipe a card and not see how much you're spending till the end of the month," Sejal says. "But when you are able to constantly look at your budget and get reminders about how much you're saving, it makes you feel good."
---
Erica and Wade Loewe
courtesy of Erica and Wade Loewe
Ages: 35 and 38
Married: 8 Years
Hometown: Chicago
Early on in their relationship, being honest with each other about finances was tough for the Loewes. "We had to overcome a great deal of fear and shame," says graduate student Erica, who worried that Wade might judge her for her debt.
Wade, a service technician, felt uncomfortable because money wasn't discussed in his family. But "it wasn't as scary as we thought," he says. "Once we knew what each other owed and had, we could focus on making a plan and tackling our debts." Erica adds: "There is a sense of relief when you both know where the other stands
Having that talk during their engagement helped the Loewes feel more connected. They have now paid off more than half the debt that Erica brought into the marriage. "Talking about money is now just another part of our relationship," she says.