Why Mars Is Recalling a Ton of Candy Bars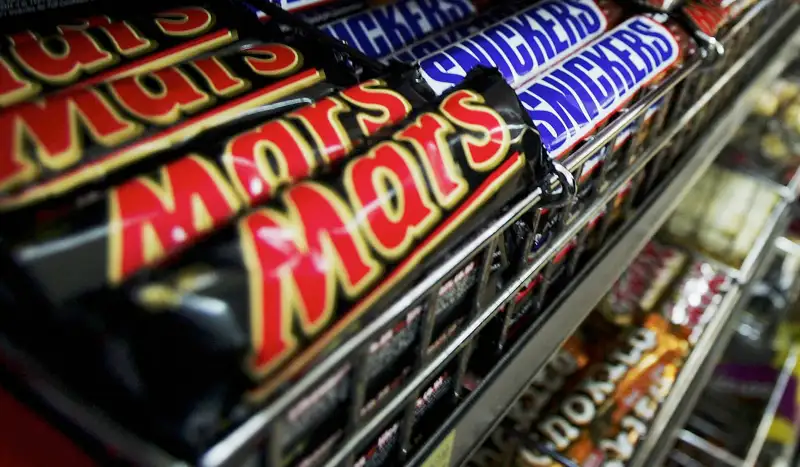 Eating candy isn't good for you, but an as-yet-unknown quantity of Mars chocolate and candy bars on shelves today has an additional hazard.
According to the Associated Press, Mars Inc. is recalling candy bars in 55 different countries after it was discovered that the candy might contain plastic.
Mars bars, Snickers and Milky Ways are all included. According to the New York Times, a recall announced in Germany included candy with "best before" dates ranging from June 19, 2016, to January 8, 2017. Dutch food safety regulators cited by the AP said that the plastic could cause choking. (Presumably, it wouldn't be a great idea to ingest it, either.)
More information about the candy recall was not immediately available. Mars' website in the United States was unavailable late Tuesday morning, and the company's Twitter feed had not been updated since last Tuesday.