All the Places You Can Get Into for Free on Martin Luther King Day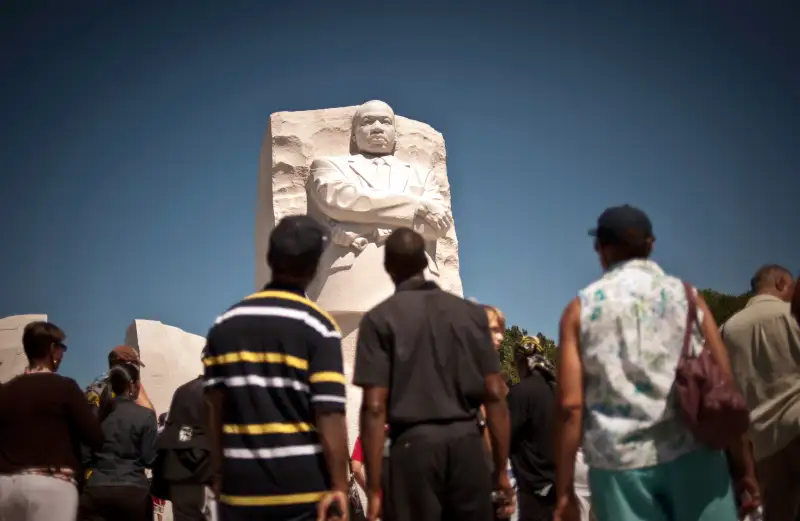 Andre Chung—MCT via Getty Images
Today is being celebrated as Martin Luther King Jr. Day. The United States has been observing the third Monday in January as an official federal holiday commemorating the civil rights icon since 1986, a few years after President Ronald Reagan signed a bill into law to honor King annually.
Kids are off from school in the vast majority of the country on Monday, and one way that you might want to enjoy the day is by taking in some culture or heading off into nature. Luckily, many cultural institutions and all national parks are waiving normal admission fees on Martin Luther King Jr. Day.
Take note that it's hardly universal for museums, zoos, and such to offer free admission on MLK Day—for the most part, these types of spots charge normal admission fees on the holiday. But there are enough such places around the country that have free admission on Martin Luther King Jr. Day that it's worth looking around to see if entrance is free at museums and cultural centers near you. Here are some examples of where admission is free today.
Museums
In Boston, premier institutions like the Museum of Fine Arts and Institute of Contemporary Art have free admission for all on Martin Luther King Jr. Day. The Atlanta History Center and the Margaret Mitchell House in Atlanta are both free for all visitors as well, while the Field Museum and Adler Planetarium in Chicago are free for everyone with proof of Illinois residency.
Some children's museums, like the Children's Museum of Indianapolis, are free on Martin Luther King Jr. Day as well.
These are just a few examples. Check out local museum listings and event pages to see if they're offering free admission on January 15. (And here's some more advice for getting free admission at museums all over the country throughout the year.)
Aquariums, Zoos & Gardens
Among the zoos, aquariums, and public garden with free admission on MLK Day are: the Columbus Zoo (Ohio), the Franklin Park Zoo (Boston), the Denver Botanic Gardens, and Shedd Aquarium (Chicago)—although the latter has free admission only for Illinois residents.
National Parks
All National Parks Service sites—including every national park and national monument that normally charges entrance fees—offer free admission on a select few days of the year, including Martin Luther King Jr. Day.