Mastercard Wants You to Pay with a Selfie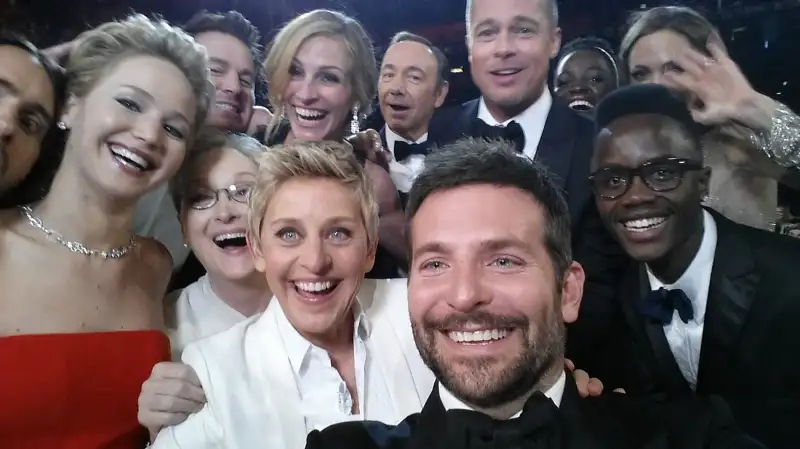 Degeneres, Ellen—Getty Images
A picture may be worth a thousand words, but Mastercard just wants it to represent just one—a password.
Passwords have an inherent tradeoff—do you make them short and convenient or long and secure so they feel like a speed bump to the user? Mastercard is betting that the selfie can be both smooth and secure.
Mastercard's app, which it will begin rolling out in the US and United Kingdom in the next few months, will give users the option to take a selfie or simply scan their finger to process payments. To use it, they must first download an app that prompts them to do so, CNN Money reports. To verify that the selfie is in fact a selfie of the moment, the user must blink when taking the photo.
Mastercard's Chief Product Security Officer Ajay Bhalla says the technology will be ubiquitous in five years. Apple brought fingerprint authentication into the mainstream with the release of the the iPhone 5s in 2013. While not yet ubiquitous, fingerprint ID is becoming more commonplace. If you want to buy something with the Amazon app, for example, you may be prompted to furnish your finger in lieu of your phone's code or account password.
Mastercard's selfie authentication takes security to the next level and is especially handy for people using phones without fingerprint scanners. Mastercard is reportedly working on using heartbeat scans, iris scans, and voice authentication in lieu of traditional passwords as well.