The Costs of Rescuing Matt Damon Movie Characters Dwarf the U.S. Military Budget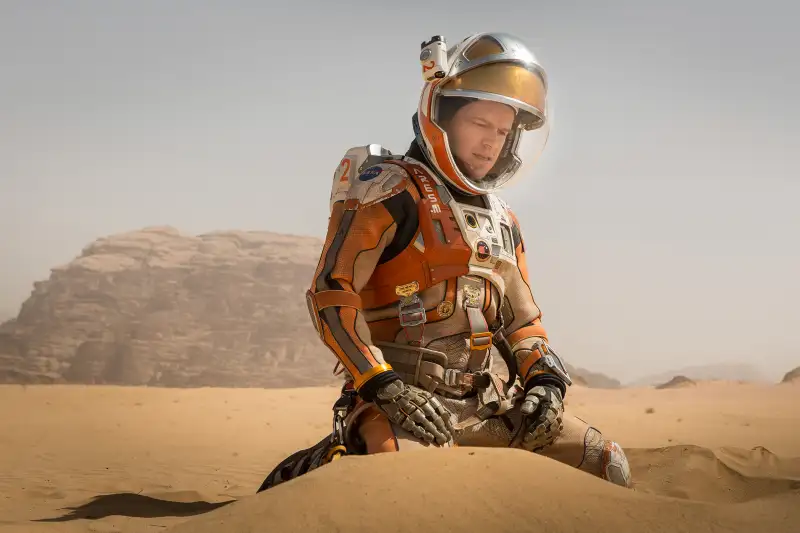 Matt Damon characters are very expensive. Specifically, the characters he's played in movies over the years like "Saving Private Ryan" and "The Martian" always seem to wind up trapped and in need of assistance in far-off lands -- and bringing him back alive costs a fortune.
In the Matt Damon blockbusters—that themselves have cost around $729 million to make if you add their budgets—a phenomenal amount of money has been spent to rescue his characters from danger. A Quora user named Kynan Eng estimated what it would cost to rescue all of the Damon characters, and decided it'd be around $900 billion. That's almost as much as the annual defense budgets of the U.S., China, and Russia. Combined.
Of course, most of these dollar figures are very rough, out-of-the-blue guesses, because no one has ever been to Mars. Or done the whole "Interstellar" thing. But it's still fun. Here's the breakdown.
1. "Courage Under Fire" (1996)
Helicopter rescue: $300,000
2. "Saving Private Ryan" (1998)
Search party: $100,000
3. "Titan A.E." (2000)
Earth evacution: $200 billion
4. "Syriana" (2005)
Private evacuation from the Middle East: $50,000
5. "Green Zone" (2010)
Evacuation from the Middle East: another $50,000
6. "Elysium" (2013)
Space station security team: $100 Million
7. "Interstellar" (2014)
Interstellar time/space travel doesn't exist yet so this could be conservative: $500 billion
8. "The Martian" (2015)
Going to Mars hasn't happened yet: $200 billion
[Buzzfeed]