Here's Why Mattel's New Superhero Dolls Are a Game-Changer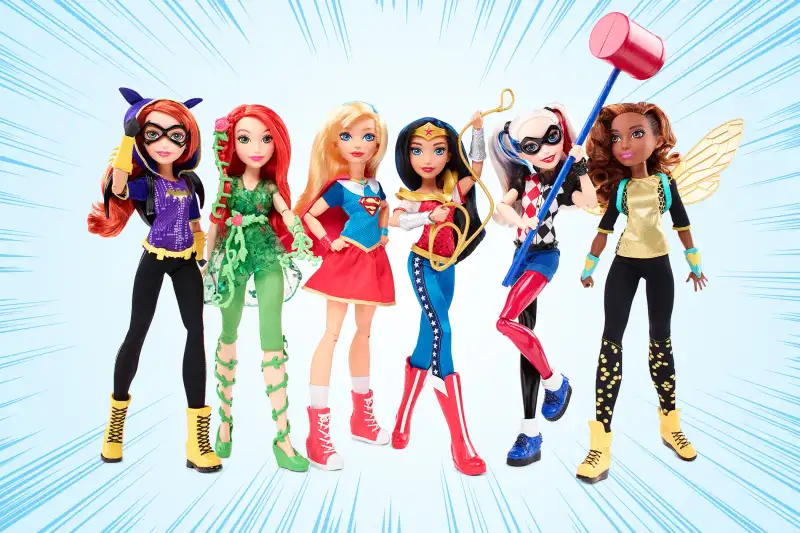 courtesy DC—Getty Images (1)
Mattel has a new strategy to combat lagging Barbie sales: The toymaker has teamed up with DC Comics to create a line of superhero dolls aimed at elementary-school girls.
But the dolls, unveiled at New York Comic Con this week, have appeal beyond their target market; grownup convention attendees expressed dazzlement and delight at the sight of the 12-inch figurines, which depict Wonder Woman, Supergirl, Bumblebee, Batgirl, and Harley Quinn and Poison Ivy (technically villains, not superheros).
The new dolls are groundbreaking in two ways. First of all, their bendable joints and athletic outfits were designed to showcase the comic book heroes' physical powers rather than their sex appeal. Think more crime-busting, fewer bustiers. That stands in contrast to other iterations of female superhero dolls, like the scantily clad Wonder Woman Barbie.
But unlike traditional action figures, the new dolls have fabric clothes and soft hair that can be brushed and styled like Barbie's. In other words, they represent a hybrid toy that can appeal to fashionista doll lovers and feminist comic book fans alike.
The dolls will go on sale for $19.99 in spring 2016; at that time Mattel will also sell 6-inch super-heroine action figures (with molded-plastic hair).
Read More: These Are the 5 Richest Superheroes