Smartest Ways to Max Out Your Home's Value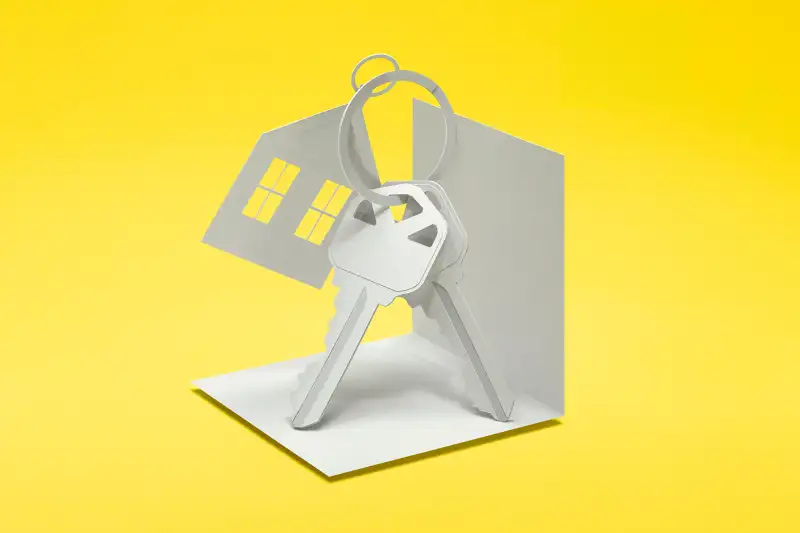 Photograph by Gregory Reid for Money; Paper sculpture by Daniel Sean Murphy
Homeowners are expected to spend $154.8 billion on remodeling between October 2015 and September 2016, reports Harvard University's Joint Center for Housing Studies—up 7.6% year over year—and experts say kitchen and bathroom remodels look to be the most popular improvements. Choose your own upgrades partly on need, of course, but how long you intend to stay in your home should also guide both the projects you select and the amount you spend.
Generally, if you're planning to sell within two years, you should favor projects with a higher return on investment; longer-term residents have more latitude to indulge their own tastes. Owners who are on their way out soon should also pick exterior projects that boost curb appeal, advises Apex, N.C., real estate broker Kimberly Sands.
Another way to improve your odds of recouping costs is to be sure your upgrades fit your neighborhood, says Craig Webb, Remodeling's editor-in-chief. "You can turn your house into a palace, but the payoff will be small if it's the only mansion on the block," he says. "Or you can put a Band-Aid on a home in San Francisco and the price could go up significantly."
Finally, keep a file of all receipts and paperwork; if you'll have taxable gains when you sell, you can add to your cost basis by proving what you spent on improvements.
A few other ways to maximize the value of your current home:
1. Pick Improvements That Pay
Want a better return on your investment? In general, stock with less costly projects. According to the 2016 edition of Remodeling magazine's "Cost vs. Value Report," some of the biggest payback comes from smaller-ticket upgrades like replacing the garage door (average cost, $1,652; payback 92%), adding stone veneer to the exterior ($7,519; payback 93%), and minor kitchen upgrades ($20,122; payback 83%).
2. Keep Financing to a Minimum
Denver financial planner Andrea Blackwelder recommends against financing projects unless you can get a low interest rate (say, 4%) and pay off the cost within a couple of years. Otherwise, she says, stick to what you can cover with cash.
Read the whole Spring Real Estate Guide:
If you're going to borrow, choose a home-equity line of credit rather than a home-equity loan, says Jordan Dobbs, a loan officer at Washington First Mortgage in Rockville, Md., because you can usually get a lower rate for a short term. As of late March, introductory HELOC rates were 3.75% to 5% for borrowers with good credit; home-equity loans were at 3.74% to 6.75%.
3. Look for Energy Savings
A federal energy-efficiency tax credit is set to expire at the end of 2016, so to get up to $500 off your taxes, make upgrades now. Eligible projects include caulking windows, installing energy--efficient windows and doors, and replacing an older furnace and water heater with more efficient models. Insulating the attic and basement ($6,000 or so for each) also gets you the tax credit, and doing so in an old house can shave 20% to 25% off your utilities, says Elmsford, N.Y., energy--efficiency specialist Mike Brown.
Even without the credit, new LED fixtures, ceiling fans, and energy-efficient window treatments can yield big short-term savings on heating, cooling, and other utility bills—and none should cost more than $1,500 or so. If you're sticking around, go bigger: Solar panels usually pay off (in reduced utility bills) within seven to 12 years. They cost $15,000 to $40,000, says Brown, depending in part on available rebates, and qualify for a separate U.S. tax credit.
4. Keep Things Up
Home repair is a drag, but don't put it off: Routine maintenance is a must for preserving your home's value, says Kokomo, Ind., real estate broker Paul Wyman. Fixing a small foundation crack now can help prevent a major rehab later, so stay on top of small problems, have major appliances serviced twice a year, and inspect the roof annually for damage.
You also need to budget for replacements. "You should have the out-of-pocket cash to pay for big-ticket items" like a new water heater, says Blackwelder.