This Is Why March Is McDonald's 'Filet-O-Fish Season'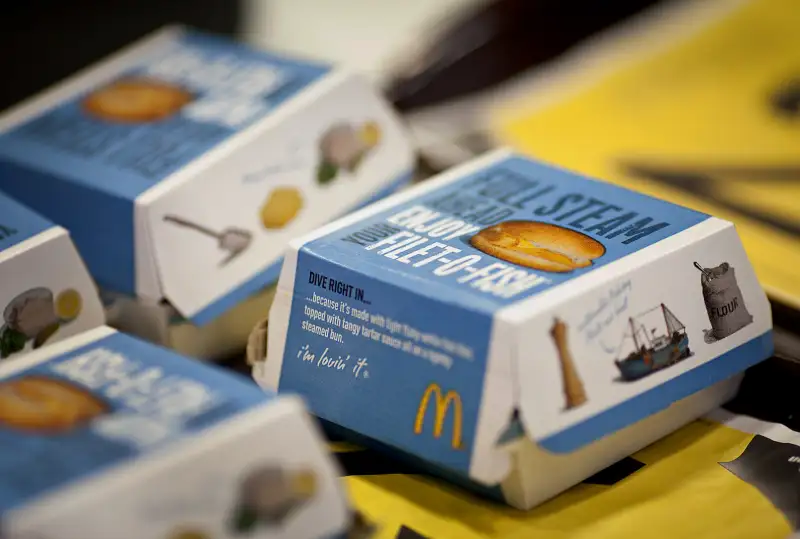 Bloomberg via Getty Images
There's something fishy that happens at McDonald's every March — Filet-O-Fish sales skyrocket.
McDonald's said its fish sandwich becomes the most popular menu item every March because of Lent, a month-long religious observance that involves participating Christians forgoing meat on Fridays. Lent begins on Ash Wednesday and runs for 40 days, ending just before Easter Sunday this year.
The fast-food giant sells nearly a quarter of the year's Filet-O-Fish sandwiches during Lent alone, a McDonald's spokesperson said.
Many fans of the seafood sandwich have dubbed March "Filet-O-Fish Season" on social media.
The Filet-O-Fish, which is made from wild-caught Alaskan pollock, is the only consistent seafood item on McDonald's menu. The sandwich was created in 1962 by Lou Green, the first McDonald's franchise owner in Cincinnati, and beat out former McDonald's CEO Ray Kroc's meat alternative — a pineapple and cheese "burger" — for a regular spot on the menu.