McDonald's Is Testing Burgers Made with Fresh Beef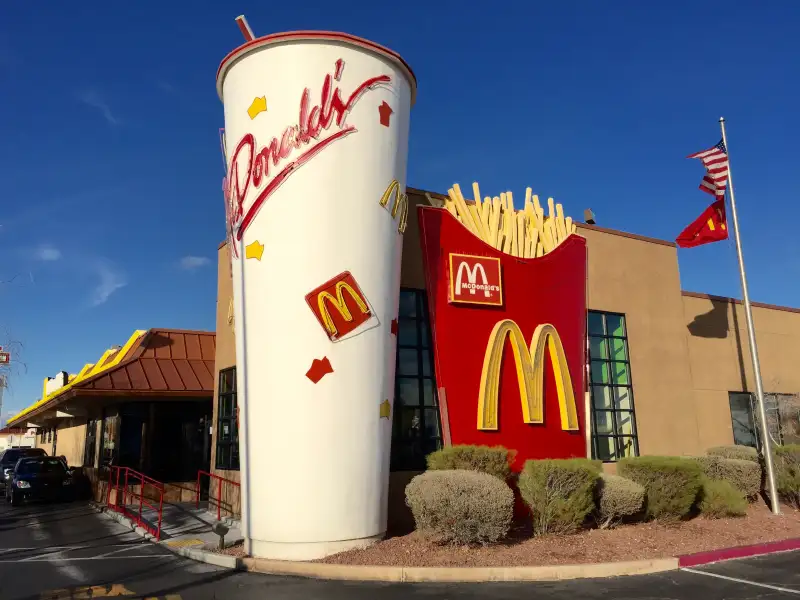 Bruce Gifford—Getty Images
In what could perhaps be a revolutionary move for the fast food industry, McDonald's has decided to try making its burgers with fresh--never frozen--beef patties.
The trial will be limited to just 14 restaurants in the Dallas area, Nation's Restaurant News reported. But if it goes well, and McDonald's decides to expand it to more restaurants, the decision could mark one of the largest shifts in decades to the fast food chain's menu--and to fast food in general.
For now, the test applies just to quarter-pounder patties used in the Quarter Pounder with Cheese, Double Quarter Pounder with Cheese, Bacon Clubhouse, and the Homestyle Burger, a regional burger in the Dallas-Fort Worth area.
McDonald's spokesperson Lisa McComb said it's too early to determine whether the test will be expanded. "Like all of our tests, this one too is designed to see what works and what doesn't within our restaurants by considering the operational experience, consumer response, price points and other important information which may inform future decisions," she told Nation's Restaurant News.
An expansion would require a massive shake-up to McDonald's supply chain, which relies on a large network of firms that make, freeze, and ship beef patties to its 14,000+ U.S. locations. If the company made the switch, it would be the largest chain to use fresh beef, outpacing Wendy's, which has about 6,000 North American locations.
Still, shifting to fresh beef could improve product quality and Mickey D's reputation among customers. While the chain has seen a sales bump due to the introduction of all-day breakfast last fall, burger sales are still sluggish.
Read Next: 5 Signs McDonald's Is Totally Bailing on Health-Conscious Dining
It's not the only effort that McDonald's is taking to bring more customers in the door. In recent months, the chain has also tested menu items like a breakfast McGriddle sandwich and garlic fries. It's also trying to stay competitive with chains like Burger King and Wendy's—which offer deals with 5 items for $4—with the unveiling of the McPick 2 for $2 promotion in November. Several months later, it upped the price of that deal to $5.