3 For $1 Mozzarella Sticks Are Coming to McDonald's Everywhere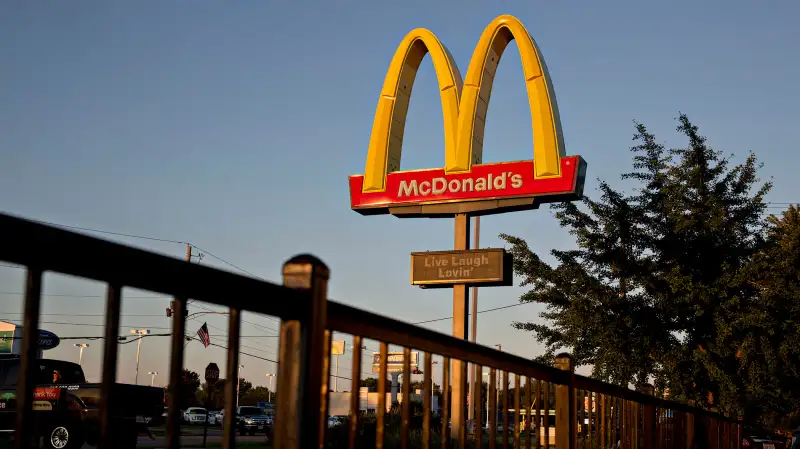 Daniel Acker—Bloomberg via Getty Images
First, there was the excitement of all-day McMuffins. Now, McDonald's fans have another reason to celebrate: Mozzarella sticks are coming to the regular, full-time menu at all 14,000 of its restaurants around the country, and they're arriving at the budget-friendly price of three for $1.
McDonald's U.S. President Mike Andres said during the company's investor day on Tuesday that the new addition will be added to its "Dollar Menu & More" next year.
The burger giant first started testing this pizza-shop staple last year in Connecticut, New York, and New Jersey (fuggedaboudit!), and it rolled out the snacks, served with a side of marinara sauce, in cheese-loving Wisconsin this summer. In both cases, they were sold three for $1. McDonald's plans to keep this approximate price point for the time being. The sticks will be pre-fried, then baked at the restaurants, according to BuzzFeed.
The move comes at a time when McDonald's is trying to turn around its slumping sales. Last month, it posted the first quarter of growth in U.S. sales in two years, and yesterday, executives said they expect the trend to continue for this quarter while they continue to experiment with other menu changes. "While we are still in the early stages of turning around our business, we are gaining momentum," said company president and CEO Steve Easterbrook.
Along with the launch of its All Day Breakfast last month, McDonald's will add new items like lobster rolls, breakfast bowls with chorizo and made-to-order salads to bring back customers who have defected to higher-end fast food chains like Chipotle Mexican Grill and Panera Bread. It remains to be seen if customers want fancier food when they pull into the drive-thru at the Golden Arches. "Premium" items have had mixed success in the past: In 2013, McD's yanked its pricier, higher-end Angus burger following weak demand.
In the meantime, diners can nosh away on fried cheese to their hearts' content.