Meet Stellar, the Cryptocurrency Poised to Be the Next Bitcoin and Ripple
Money is not a client of any investment adviser featured on this page. The information provided on this page is for educational purposes only and is not intended as investment advice. Money does not offer advisory services.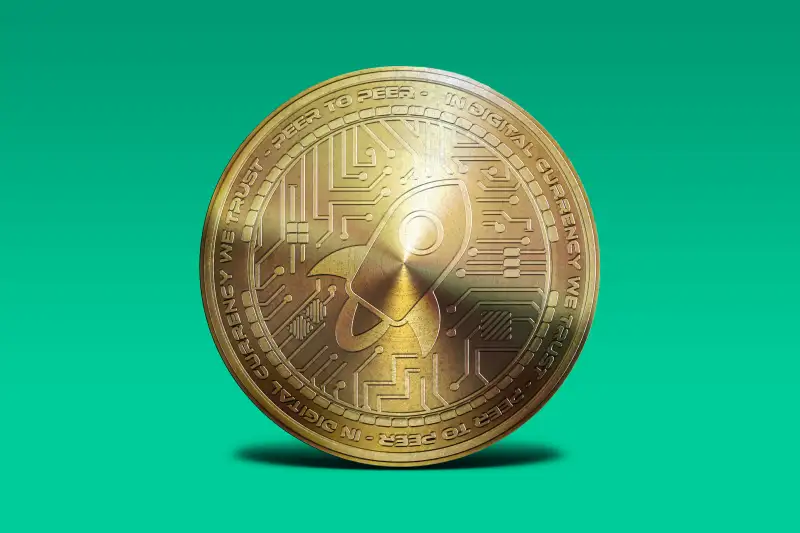 artefacti—Shutterstock / artefacti
Want to know how a cryptocurrency suddenly gets hot?
Based on recent history, it's actually quite simple: Have a talented or prominent blockchain designer as the company's founder, and then sign up a couple of high-profile clients to use the blockchain. That's it. That seems to be pretty much all you need for the price of a currency behind a technology to climb these days.
It worked for Ethereum and Ripple. And it's now working for one of the newest entrants into the "alt-coin" universe — Stellar.
Just weeks into the new year, Stellar has seen the market value of its currency, "lumens," rise from $2.5 billion to over $12 billion at a time when many virtual currencies have seen their market caps slip amid a crypto correction.
Fintech experts speaking with the personal finance website Finder.com predicted recently that Stellar's market cap would rise to $183 billion by the end of the year. To put that in perspective, bitcoin currently has a $233 billion market cap.
And if that prediction comes to pass, it would mean that the value of lumens would climb more than 1,700% in 2018, far outpacing forecasts for a near 140% rise for Bitcoin and 170% climb Ethereum.
How Stellar Got Started
Stellar's co-founder, Jed McCaleb, created the first Bitcoin exchange, Mt. Gox, and was the original founder of current crypto darling Ripple. So he has the right background to capture investors' attention.
Now for the clients. In October, IBM announced it would use Stellar to partner with banks to provide cross-country payments in the South Pacific. This will allow someone in Australia to conduct business with someone in Indonesia, and pay via lumens, for example.
"Currently, cross-border payments tend to take up to several days to clear. This new implementation is poised to start a profound change in the South Pacific nations, and once fully scaled by IBM and its banking partners, it could potentially change the way money is moved around the world, helping to improve existing international transactions and advancing financial inclusion in developing nations," McCaleb said at the time of the deal.
For its part, IBM says up to 60% of the "cross-border payments in the South Pacific's retail foreign exchange corridors" could be processed in this manner this year.
IBM officials would not say exactly how large these "corridors" are, but noted that the partnership could be processing over $1 billion per month in aggregate cross-border payments early this year in key markets such as Australia, New Zealand, Fiji, Samoa, and Tonga.
How Stellar Differs From Bitcoin
While Bitcoin is a cryptocurrency popular among individuals and consumers, Stellar has more business appeal.
In that sense, it's a little more like Ripple, which McCaleb also dreamed up. But there are profound differences between Ripple and Stellar. For starters, Stellar currently operates as a nonprofit while Ripple is a for-profit enterprise that many people think could sell shares to the public as early as this year.
What's more, while Ripple's network in considered more centralized, Stellar operates in a decentralized fashion, which is more in line with the way the Bitcoin community works.
Will that be enough to overtake Ripple, whose market value is roughly five times bigger?
It's far too early to say. But Stellar is making up ground fast.