Here's How Much Meghan Markle's Engagement Ring Is Worth, According to Experts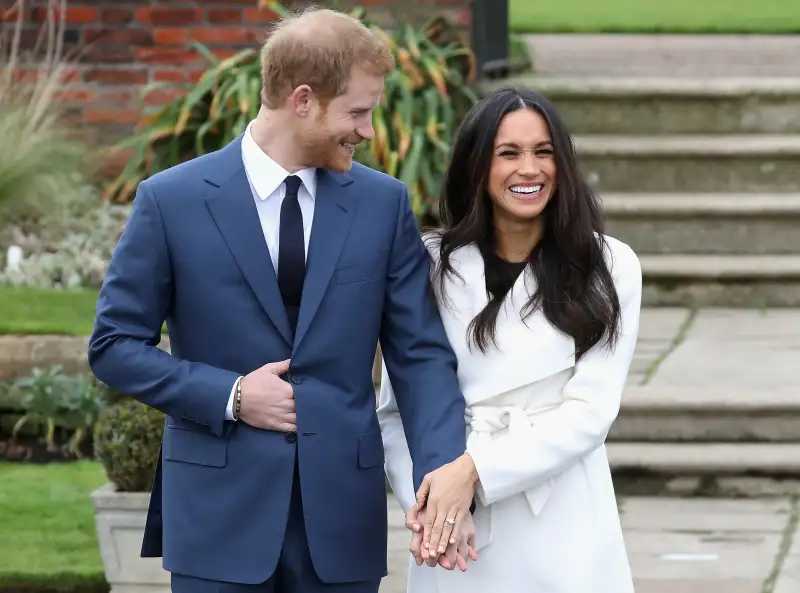 Chris Jackson—Getty Images
Meghan Markle's new engagement ring from Prince Harry is anything but ordinary.
Indeed, the stunning diamond ring is fit for the incoming member of the royal family. Designed by Prince Harry himself, the engagement ring features diamonds not only of substantial monetary value, but also of invaluable sentimental value as it is a tribute to his beloved late mother, Princess Diana, experts told Money. For that reason, experts in the jewelry industry are calling Markle's ring "priceless."
Samir Hussein—Samir Hussein/WireImage
Set on a yellow gold band, the center stone of the ring is from Botswana, where Prince Harry traveled to while growing up, and again this past summer with Markle to celebrate her 36th birthday. The ring — created by Queen Elizabeth II's preferred jeweler, Cleave and Company — features two diamonds on the band surrounding the center one come from the late Princess Diana's personal jewelry collection, a rarity that has industry experts in awe.
"There is no way for anyone to put a value on the whole ring," Michael Fried, the CEO of Diamond Pro, a company that helps find quality and affordable diamonds, said in an email. "Having diamonds from the royal collection that Princess Diana wore makes the ring priceless."
Experts say the ring, which has a classic appearance, includes diamonds that can cost hundreds of thousands of dollars — or as high as $350,000, depending on its quality.
"A three-carat diamond like that should cost around $200,000, through the diamond qualities us non-Royal folk usually go with would allow us to get a similar sized diamond for about $80,000," Fried said.
Kathryn Money, the vice president of strategy and merchandising at Brilliant Earth, an ethically sourced jewelry company, estimated the ring has 6.5 carats in total, with the center diamond at roughly 5 carats. "This ring is truly priceless with unmatched cultural significance," she said in an email.
Amanda Winters from Blue Nile, one of the largest online retailers for diamonds, estimated that if the ring included perfect diamonds, it could cost between $300,000 to $350,000. If using mid-range diamonds, it would cost closer to $35,000 to $40,000.
However, they all agreed that in this case, the ring is "priceless" due to its ties to Princess Diana.
"The ring is obviously yellow gold because that's (Markle's) favorite and the main stone itself is sourced from Botswana and the little diamonds either side are from my mother's jewelry collection to make sure that she's with us on this crazy journey together," Prince Harry said in an interview with BBC on Monday.
Prince Harry is following the lead of his brother Prince William, who gave Kate Middleton the 18-carat sapphire and diamond ring that once belonged to his mother. That ring reportedly cost 28,000 British pounds (or around $37,307, using modern conversion rates) when Prince Charles bought it back in 1981, according to TIME.
"It was my way to make sure my mother did not miss out on today and the excitement that we are going to spend the rest of our lives together," Prince William said at the time, according to TIME's report.
In the United States in recent years, companies selling engagement rings have encouraged buyers to spend about two month's salary on them. The average amount a person spends on an engagement ring in the U.S. has grown to $6,163, according to The Knot's 2016 Real Weddings Study, and it's likely it will continue to rise.
This article has been updated to clarify comments from Blue Nile.