Are Post Offices and Stores Open on Memorial Day 2018? Here's Everything Open Today—and What's Closed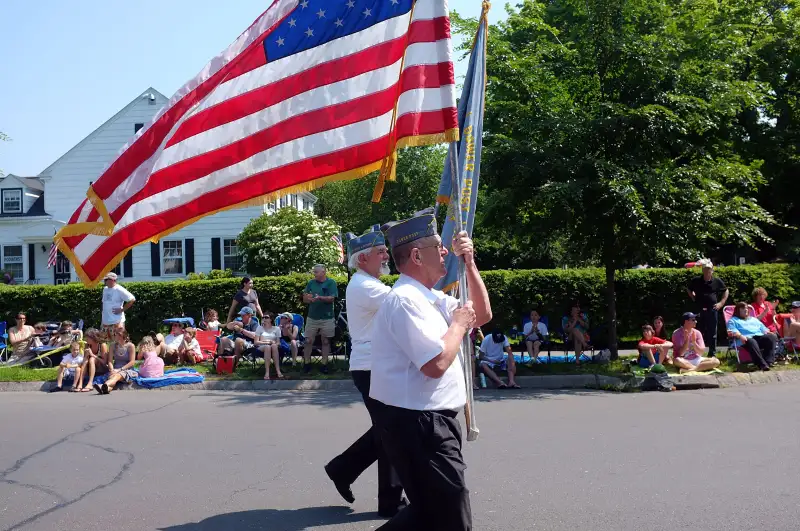 Spencer Platt—Getty Images
Monday, May 28, marks the celebration of Memorial Day 2018. The day was made an official holiday in 1971 to honor and remember those who died while serving their country in the military, and by extension Memorial Day pays tribute to the sacrifices of all families of those who serve.
Memorial Day weekend is also celebrated as the unofficial start of summer, with plenty of barbecue cookouts, parties, and trips to the beach. If you're trying to squeeze in some errands during the holiday weekend, however, that may be complicated—because it's not always clear what's closed and what's open on Memorial Day 2018.
As you probably know, most stores are open on Memorial Day with regular business hours—and they often host big sales to boot. There is a huge Home Depot Memorial Day 2018 sale happening right now, for instance. But are banks, restaurants, and post offices open on Memorial Day? Here's all the info you need.
Are Banks Open on Memorial Day?
Nearly all banks are closed on Monday, May 28, in honor of Memorial Day 2018. U.S. branch locations for Wells Fargo, Chase, First Citizens Bank, TD Bank, Peoples United Bank, and HSBC are all closed, to name a few examples.
Of course, even though there are no bank business hours on Memorial Day, access to ATMs and electronic banking services should be readily available even on major holidays, including Memorial Day.
Are Stores and Restaurants Open on Memorial Day?
For the most part, yes. Virtually all major retailers, including malls, big box stores, convenience stores, liquor stores, drugstores, and supermarkets, are open on Memorial Day 2018. Many stores have special Memorial Day weekend sales in effect too, with deals on garden supplies, grills, appliances, home goods, clothing, and more. Nearly all restaurants are open on Memorial Day too.
There are a few exceptions, mind you. Costco is closed on Memorial Day 2018, and some locations for warehouse club competitor BJ's have limited hours on the holiday. You may find that some independent mom-and-pop stores and restaurants are closed for Memorial Day 2018 as well.
Is the Post Office Open? Is Mail Delivered on Memorial Day?
Memorial Day is a postal holiday. Post offices are closed, and the mail will not be delivered on Monday, May 28.
Is the Stock Market Open or Closed on Memorial Day 2018?
The stock market is closed for trading today. Both the New York Stock Exchange and Nasdaq are closed on Memorial Day 2018, as they are every year for the holiday.
Are Schools Open or Closed?
Virtually all schools are closed on Memorial Day. In most cases, it's the last holiday giving students the day off before the end of the school year. (Live it up, kids!)
Are Government Offices Open on Memorial Day?
Memorial Day is a federal holiday, so all non-essential government offices are closed and most non-essential state and federal government employees have a paid day off work. Most public libraries are closed for the holiday too.