Michael Jackson's Estate Has Made $2 Billion Since His Death. Why the 'Leaving Neverland' Documentary Is Putting its Fortune at Risk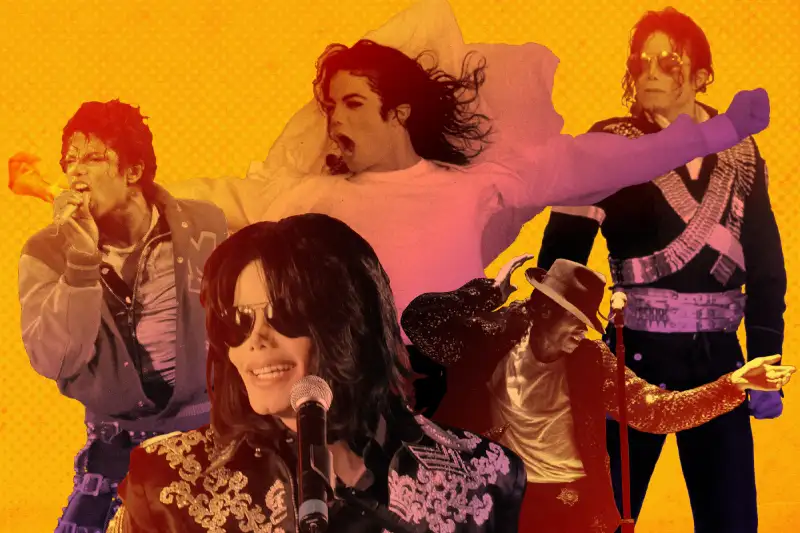 Photo illustration for Money by Sarina Finkelstein; Shutterstock (1); Getty Images (5)
When Michael Jackson died in 2009, he was more than $400 million in debt. Ten years later, the King of Pop's estate is thriving — but a new documentary may threaten its continued success.
Jackson is back in the spotlight due to Leaving Neverland, an HBO production that accuses him of sexually abusing Wade Robson and James Safechuck as boys. The allegations are already hurting the musician's reputation: fashion brand Louis Vuitton scrapped a Jackson-inspired collection, and radio stations in Canada, Australia and New Zealand have stopped playing his songs.
Now, the estate's bottom line could take a hit.
"In our world today, there is going to be an effect where there is a direct relation between the stream of income and people's emotional connection," says Donald N. David, a lawyer who worked on Tupac Shakur's estate. "It will absolutely have a negative impact; I just can't tell you how much. Anything having to do with the Jackson estate inherently involves millions of dollars because of the value of the underlying assets."

Over the past decade, Forbes reports, Jackson's relatives have raked in more than $2 billion — as much money as he earned while he was alive.
Here's everything you need to know about how they did it (and what could come next for them).
How Much Money Did Michael Jackson Make?
Jackson sold a reported 750 million albums, purchased a $19.5 million ranch and once starred in a movie that cost over $1.7 million per minute to make. He had a clothing line and an autobiography. He even bought the Beatles catalog.
All of that translated to profit: Forbes reports that Jackson earned about $2 billion before his death (when adjusted for inflation). A 13-time Grammy Award winner, he was named the highest-paid entertainer in the world twice.
But his lifestyle led him to take out several loans, and from there he slid into financial ruin. When he died, Michael Jackson's net worth was $236 million, according to the Associated Press. A banker would later testify he was in "financial crisis."
"Millions of dollars annually were spent on plane charters, purchases of antiques and paintings," Alvin Malnik, once a financial adviser to Jackson, told the New York Times in 2006. "I think that Michael never had any concept of fiscal responsibility, or logical fiscal responsibility. He was an individual that had been overindulged by those that represented him or worked for him for all of his life."
Samir Hussein—Getty Images
What Is Michael Jackson's Estate Worth?
Nobody agrees on this. In fact, the topic is at the heart of a complicated dispute over estate taxes.
In 2013, the IRS said the estate's total value was $1.3 billion and Jackson's likeness was worth $434 million. In 2017, it revised the number to $161 million — but that still didn't jive with the estate, which argued his name and image were only worth $2,105.
"No celebrity's name and likeness rights have sold for anywhere near that much — not Elvis [Presley], not Marilyn [Monroe], not [Muhammad] Ali," estate attorney Howard Weitzman told the Wall Street Journal. "They are trying to take what Michael's estate created for his children after death and extract an unreasonable and excessive tax."
The legal battle is ongoing, and at least one expert says it could wrap up this spring. Stay tuned.
Trae Patton/NBC—NBCU Photo Bank/Getty Images
How Does Michael Jackson's Estate Make Money?
Forbes named Jackson the highest-earning dead celebrity in 2010, 2011, 2013, 2014, 2015, 2016, 2017 and 2018 (Elizabeth Taylor won in 2012). He earned $400 million last year alone.
Jackson's relatives are raking in cash from projects like Michael Jackson: ONE, a Cirque du Soleil show that's been running in Las Vegas since 2013. Jackson has proven to be a reliable moneymaker for Cirque du Soleil: Its 501-show Immortal World Tour brought in more than $360 million between 2011 and 2014, according to Billboard.
The estate has also profited from Jackson's dealings in music publishing. The Sony Corporation paid out $750 million in 2016 for Jackson's share of Sony/ATV, which was linked to the catalog with the Beatles songs all those years ago. In 2018, Sony paid $287.5 million to acquire his portion of EMI Music Publishing. (As Variety points out, the estate does still have rights to Jackson's own songs through Mijac Music.)
And, finally, the estate is trying to sell Neverland Ranch. After unsuccessfully listing it for $100 million in 2015 and $67 million in 2017, the home is now on sale for $31 million.
Isaac Brekken—Getty Images for Cirque du Solei
Will Michael Jackson's Estate Lose Money Because of 'Leaving Neverland'?
That's the (very expensive) question. Andy Mayoras, a Michigan probate lawyer and author of Trial & Heirs: Famous Fortune Fights!, says some people likely won't care about the documentary's revelations. There is evidence of that: Jackson's streaming numbers haven't dropped since Leaving Neverland's release.
"Michael Jackson has such a loyal base of fans that are going to support him, his music and [the family's] endeavors no matter what. There still may be significant financial earnings coming in," Mayoras says.
In the same vein, David, a partner at the New York law firm Akerman, says some won't think to boycott because Jackson's investments are so spread out.
"The good thing, quote-unquote, for the Jackson estate is much of the income stream comes from assets not directly tied to Michael Jackson himself," he says. For example, copyrights to some Sly and the Family Stone songs are part of Jackson's estate.
But people who are paying attention could start rejecting his songs, like some have with R. Kelly.
Unlike in the '90s, when Jackson settled an underage abuse case out of court, or 2005, when Jackson went on trial for child molestation, the allegations are readily available for streaming. They're reaching a whole new audience, and their graphic nature "makes them feel much more real, much more troubling for the Michael Jackson estate," Mayoras says.
What Is the Future of the Michael Jackson Estate?
Jackson's family has pushed back against Leaving Neverland, calling it "a quick money grab" by the producers and alleged victims. The estate also sued HBO, casting the documentary as a violation of non-disparagement clause in a separate 1992 contract with Jackson. It's seeking damages that could exceed $100 million.
According to Mayoras, that's "solely as a PR move." It doesn't matter if the estate wins — the lawsuit was simply intended to send a public message that the family disagrees with the accusations.
David, on the other hand, is mystified by the decision to fight. This isn't an all-press-is-good-press situation. David says he "can't see how it's going to help them financially."
"The best tactic, as far as I'm concerned, is to do nothing and let it blow over," he says. "There were accusations before, and yet people bought the works, people still licensed the works and used them, so why do you want to keep this as a current issue?"