These 3 Charts Show Why Middle Class Workers Are Struggling to Get Ahead Today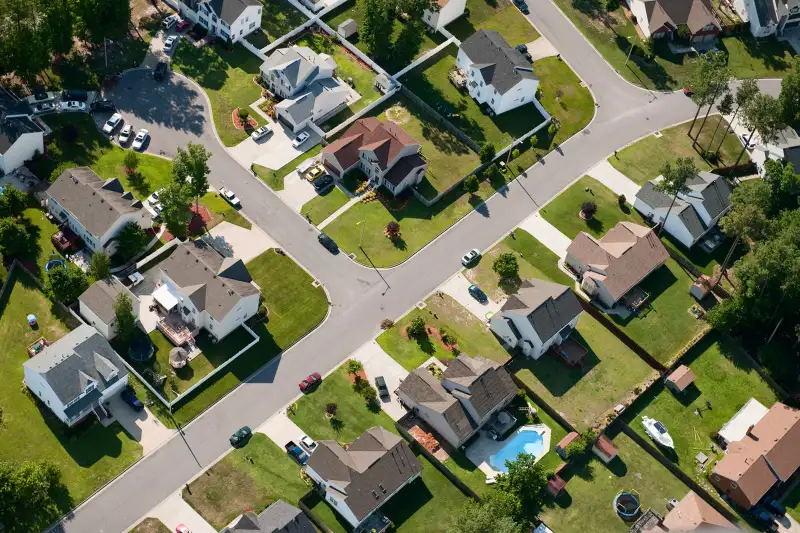 Cameron Davidson—Getty Images
How hard is it for Americans to make ends meet nowadays? Two researchers who tracked every dollar made and spent by 235 households say that it's incredibly common for unpredictable work hours and surprise expenses to wreak havoc on low- and middle-class Americans.
Jonathan Morduch, a professor of public policy and economics at NYU Wagner Graduate School of Public Service, and Rachel Schneider, senior vice president at the Center for Financial Services Innovation, focused their research on households with at least one person working and found that they experienced an average of five months per year with either a spike or dip in their finances. A spike or dip was defined as months in which a household's income was either 25 percent more or 25 percent less than their average.
"In other words, incomes were far from average almost half of the time," they wrote in an Harvard Business Review article. "Income volatility was more extreme for poorer families, but middle class families felt it too."
Their findings are being published in a new book, The Financial Diaries: How American Families Cope in a World of Uncertainty. The households the authors chose had at least one worker, and none were among the poorest or richest in their communities. A wide range of demographics was chosen, including rural, urban, white, black, Hispanic, Asian, recent immigrants, and families that have been in the U.S. for generations.
Housing was by far the greatest expense, with impoverished families paying 40 percent on average for shelter.
One of the biggest problems, the authors found, was that as a result of changes in the labor market, predictable work hours have become more scarce. As more workers depend on income from commissions, tips, and hourly work with fluctuating schedules, income volatility has increased, the researchers found. Half of the volatility they tracked was due to variation in the size of paychecks within the same job.
All workers hope to make more money. But a supplemental survey showed that the households at the center of the researchers' work were much more concerned about income stability than moving to a higher income bracket.
Nearly 40 percent of families said they didn't personally have the financial means for a $500 financial emergency, and that they would have to depend on friends or family to come up with the money.
"Many people who are middle class nevertheless have the experience of being poor over the course of the year," Schneider told CBS News. They worry regularly about "not being able to afford their groceries, having to think about putting gas in the car, having to think about whether to cancel their cable. When you work full time and still have that experience, it feels unfair."
"Families bear far more economic risk than they have in the past," the researchers write. "Their jobs deliver less-steady income, even when they are full-time. They have less room between their incomes and their spending needs, and less ability to accumulate reserves. And employers and government do less to buffer individual families from the resulting ups and downs."
In a followup interview, Morduch said policymakers need to do a better job of shielding workers from the ups and downs of their own jobs.
"We see again and again,that families have much more risk on their shoulders," he said. Lawmakers have pushed for employers to offer more predictable hours for workers. Some businesses have made changes to their on-call scheduling in recent years, so that workers aren't caught off guard as much by surprise work schedules. But Morduch said more work on this front is needed.
He also called for greater financial market protections, in the form of payday lending and credit card debt protection reforms. American households will only become more vulnerable if the threats to weaken the Consumer Financial Protection Bureau are carried out, he said.
We've included affiliate links in this article. Click here to learn what those are.