Now China Wants to Pay Couples to Have a Second Child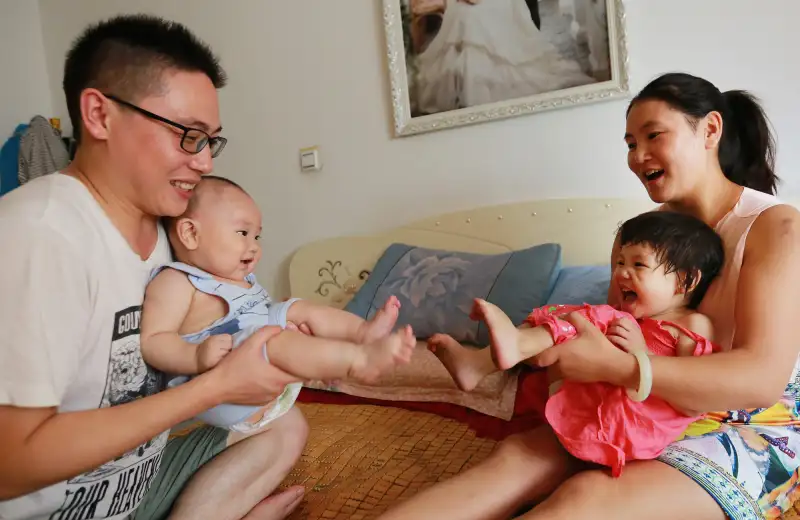 Chen Feibo—Imaginechina/AP
After a decades-long policy of limiting parents to just one child, China is now considering paying couples to have a second child.
Bloomberg, citing Chinese media, reports authorities are looking to increase the birthrate through "birth rewards and subsidies" now that a working-age population shortfall looms as a result of the one-child policy. Approximately one out of three Chinese will be older than 60 by 2050, Bloomberg said.
"The mindset of the entire nation is switching from controlling births to worrying about low births," Chen Xingdong, chief China economist at BNP Paribas SA in Beijing, told Bloomberg.
Complicating matters is that Chinese have grown wealthier, which usually correlates with lower birthrates. At the same time, the cost of childcare has also climbed.
"Many parents would still be reluctant to have kids even if the government encourages them to," Chen said.
According to a 2015 poll, 60% of Chinese families surveyed were reluctant to have a second baby because of the expenses involved, the Guardian reported.
"To have a second child is the right of each family in China but affordability has become a bottleneck that undermines the decision," said Wang Peian, vice-minister of the National Health and Family Planning Commission.
China's one-child policy officially ended in 2015.