Moms in the Midwest Are More Likely to Work Outside the Home Than Anywhere Else in the US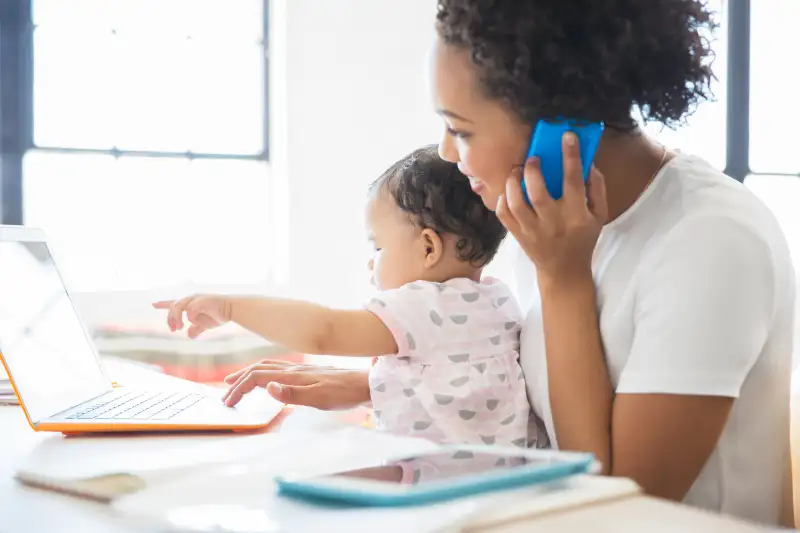 Caiaimage/Sam Edwards—Getty Images/Caiaimage
If you grew up in the Midwest, it's likely your mom balanced her parenting responsibilities with a full- or part-time job.
The Midwest as a whole is the U.S. region with the highest percentage of working moms, a recent analysis from the Minneapolis Star-Tribune found. South Dakota leads the nation in terms of percentage of working moms (84% of women), followed by Minnesota, Iowa and Nebraska, where 81% of moms work full-time, part-time, or are actively looking for work. Wisconsin, where 80% of moms are in the work force, rounds out the top five.
Nationally, 73% of women with children under the age of 18 are part of the labor force. Utah is the state with the lowest rate of working moms, at 63%.
Researchers are unsure why the Midwest has an above-average percentage of working moms. "Maybe it's cultural— Midwesterners are hard-working—or maybe it has to do with wage equality or perhaps less gender discrimination," said Katie Genadek, a research scientist at the University of Minnesota. "It's likely a multitude of things."
In Minnesota in particular, many large companies make it easier for moms to keep working after they have kids, by offering benefits such as flex-time, job-sharing, generous parental leave, and childcare benefits.
Still, the rates of labor force participation vary significantly among moms. For instance, in Minnesota, just 76% of moms with a child under the age of one are in the work force, while only 58% of moms with five or more children are working. Women of color are also less likely to be working moms. Divorced moms, however, are more likely to be working full-time than their fellow mothers.
Moms' participation in the work force could also be a result of the fact that the wage gap is less severe in some Midwestern states than it is nationally -- -- which may give women more incentive to participate in the workforce. Nationwide, women earn 77% of what men earn, according to data from the American Association of University Women. But in Minnesota, women make about 80% of their earnings of male workers. In South Dakota and Wisconsin, women earn 78% of men's salary on average in South Dakota and Wisconsin.