This Is The Surprising Career Path Of Many Women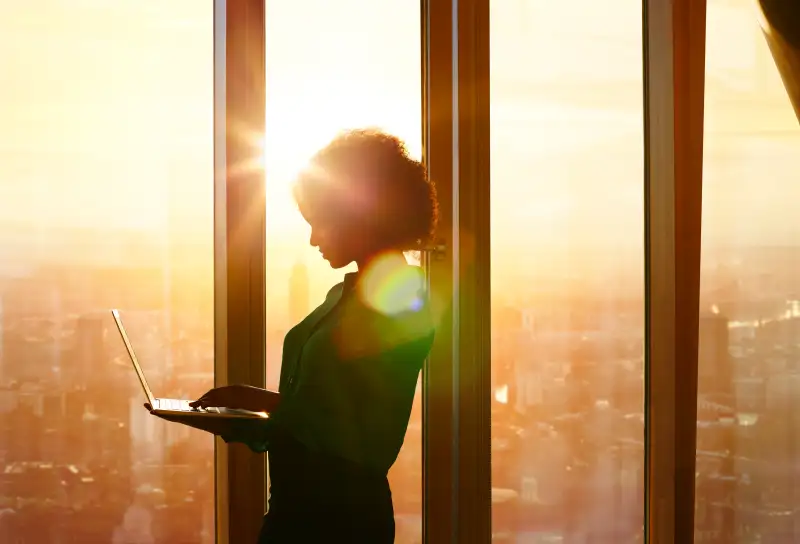 The workforce might be a woman's world as much as a man's—at least if you're talking about the length of their careers.
Using data from women born between 1957 and 1969, researchers from Pennsylvania State University and the University of Akron examined broad patterns in women's participation in the workforce. They found that, contrary to popular belief, 60% of women followed a traditionally "male" career path, working full-time or more than 50 hours a week up until roughly age 50, they wrote in the Harvard Business Review.
Although women are often criticized and sometimes penalized for leaving the workforce to start a family, the researchers' findings suggest that's not quite the case. About 20% of mothers were not employed in any given year, and in the long term, just 8% of women studied followed the trajectory of a stay-at-home mom for the majority of those years.
The research also found large variety in women's working habits. About 30% of women work part-time or intermittently, while some altered their work hours throughout their careers. Others worked full-time earlier in their professional life, left for a period, and returned to full-time work by the time they reached their forties. The researchers reasonably attributed these gaps to childbearing and rearing needs.
Interestingly, the women with the greatest financial need—defined as those who grew up in poverty, did not have access to a second income in adulthood, or were less educated—were less likely to work full-time continuously. While common sense might dictate that women work out of necessity to support their families, the study instead found that those with the greatest need were the least successful in finding regular full-time employment (and even some part-time work). Meanwhile, those women who worked full-time during the majority of the years studied enjoyed more privileged childhoods.
The employment trajectory also favored educated white women, who were more likely than women of color or less-educated white peers to reenter the workforce after taking time off. Their findings raise the interesting point that stable full-time employment is an advantage rather than something that can be earned by any women.
The researchers' proposed solution? Expanding work-life policies, like paid parental leave and universal childcare, to all companies—which would expand the workforce and help both men and women stay employed.