Why So Many More Women Are Working Long Past the Age of Retirement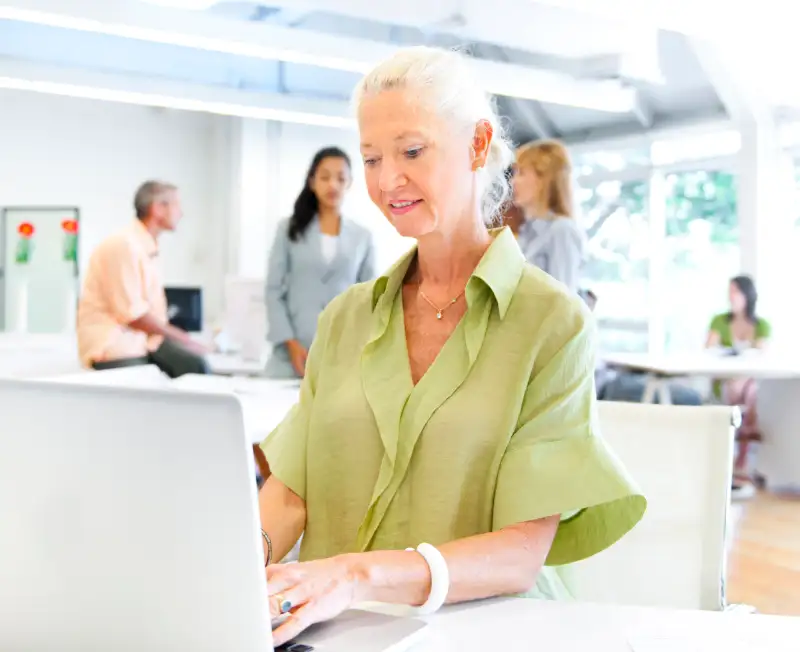 Robert Churchill—Getty Images
More older women than ever before are abandoning their dreams of retiring on a beach somewhere. Instead, they're continuing to punch the clock at their jobs.
About one in seven women now work past age 65, compared to one in 12 women in 1992, the Wall Street Journal reported. By 2024, that figure will increase to nearly one in five—amounting to about 6.3 million workers.
While some people continue to work because they enjoy it, older women are approaching retirement age with more debt, less savings, and a greater likelihood to outlive men. Those realities have resulted in a steady increase the number of older women in the workforce since 2007, the only demographic of U.S. workers to rise.
The recession has also played a large role in the trend, forcing a broad swath of older workers to stay in their jobs longer than in the past. In 2007, the median wealth of U.S. households headed by people ages 62 to 64 was more than five times their yearly income. By 2013, after the recession, that number had fallen to less than three times their income, the lowest point in decades, according to WSJ.
Additionally, the downturn slashed older Americans' window to rebuild their savings. Among older Americans who are still employed, the most popular reason for staying at their jobs is the need for money, rather than enjoyment of their position.
See next: Don't Miss Out on $1 Million in Workplace Benefits
Unfortunately, the trend might be bad news for workers of all ages who are hoping for a raise. With older workers leaving their jobs more slowly, the labor supply will remain plentiful, and wages likely won't rise significantly.
The upside is that—due to more two-income households and equity in stocks and real estate—older Americans of both genders are in a better position financially than the generation that came before them. In 2013, households led by adults age 62 or older had a median net worth 40% higher than similar households in 1989.